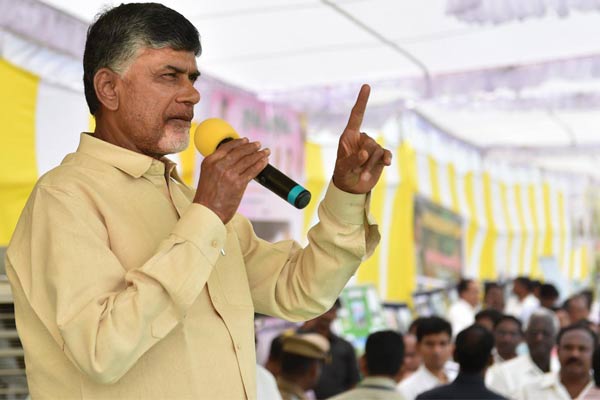 Though not known how it happened, wisdom seems to have dawned upon chief minister Chandrababu Naidu. He backtracked on his decision to make the Amaravati capital foundation stone laying ceremony a world class extravaganza. The reason intelligence source are said to have advised Naidu that spending too much tax-payers' money on capital project would send wrong signal to PM Modi on October 22, at a time when state is moving heaven and earth to get more funds for capital. And there has been all-round criticism of the extravaganza.
Following this the CM is said to have instructed the CRDA officials to cancel the contract given to the Whizcraft event managers. It is yet not known how much compensation has been paid to the company. According to rough estimate the total cost of the foundation stone laying ceremony- from the "Mana matti…" to foundation puja is crossing Rs 50 crore, including the proposed cost of the event by Whizcraft. That government money, that is collected from the 5 crore people of Andhra Pradesh, is being spent as if it is one's' own money to satisfy one's whims and fancies, has been going around for quite some time. A section of state BJP leadership also is said to have carried word about the wastage of money being spent on foundation stone laying ceremony, which PM Modi will part of, to the party president Amit Shah last week.
Sensing that it would not be good to give the PM an opportunity to think that AP government was splurging money, Naidu reportedly decided to cut the scale of celebration to the governmental level. " Spending so much money on an hour's function will not fail to attract the attention of the vigilant Prime Minister. It would affect the state efforts to gain more funds from the centre. Already there has been an impression in PMO and BJP leadership that whatever centre gives would be diverted to the capital construction,"a senior BJP leader, who recently met Amit Shah, told telugu360.com this morning.
Official sources, however, talked of negative fallout of such a massive spending by state government on the lines of a marriage function by a rich politicians."Intelligence sources appear to have informed Naidu that the spectacular function and huge spending at a time when farmers are committing suicides in scores everyday would not augur well for the state. People interpret it in negative way," said official sources.Finally, scared of costly political fallout Naidu is said to have asked officials to organize the function involving official agencies like department of culture etc.