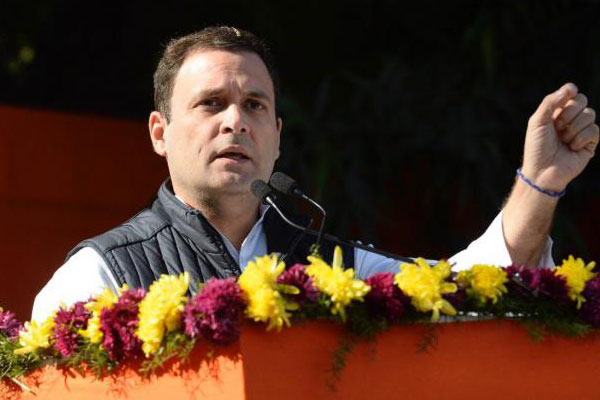 Congress President Rahul Gandhi is leaving no opportunity to attack PM Modi on the issue of the Rafael jet fighter deal which involved thousands of crores. Rahul has criticised Defence Minister Nirmala Sitaraman recently for her continued defence of the irregularities committed allegedly by Modi to favour Anil Ambani.
Rahul demanded that Modi should give a statement on Rafael deal in the Parliament but Nirmala Sitaraman continued to represent the matter on behalf of the PM. This has enraged Rahul who went on to pass the controversial remark on the personality of the PM.
Rahul said Modi was always boasting of his 56-inch chest but he had taken the help of a woman to escape blame from the Rafael controversy in the country. There has been a lot of criticism from the BJP leaders who say Rahul has ridiculed women by passing such remarks against Nirmala Sitaraman. They said it is a matter of pride for the country that a woman is rendering services as the defence minister now. Rahul stuck to his remarks and replied that he would pass the same comments whoever will be there in the place of Nirmala Sitaraman.
G.RavKiran
Telugu360 is always open for the best and bright journalists. If you are interested in full-time or freelance, email us at
Krishna@telugu360.com