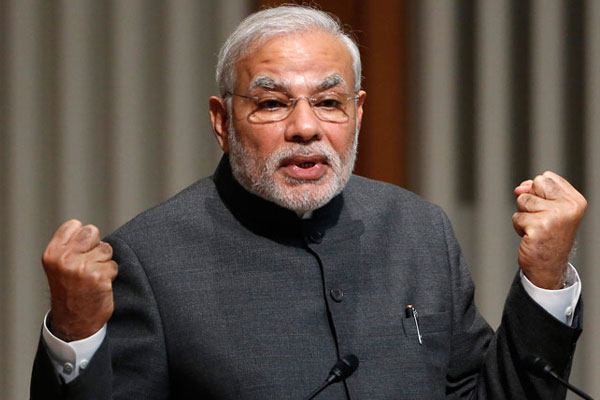 After taking charge as Executive President of DMK, former Tamil Nadu Chief Minister Karunanidhi's political successor and son M K Stalin for the first time today came heavily against the Prime Minister Narendra Modi, accusing him of not sparing time to his party MPs.
He expressed severe concern over the Narendra Modi government remaining as silent spectator when the people of entire Tamil Nadu are surrounded by emotions and tensions following the Supreme Court's ban on Jallikattu, a traditional sport of the Tamil people.
Demanding the Prime Minister for immediate issue of ordinance allowing Tamilians to go ahead with this sport, the former deputy chief minister deplored that their MPs failing to get an appointment with the Prime Minister for the last couple of days, when they tried to discuss this most pressing problem of his state.
Stalin further deplores that Prime Minister is sparing time to meet several film artists, including Salman Khan, Amir Khan, Rajani Kanth and Gouthami, may be for photo sessions, but not MPs. Accusing that even Chief Minister O Panneerselvam is also seems to be not bothered with this development, he demanded him should meet the Prime Minister immediately, seeking for an ordinance.
Meanwhile, defying the Supreme Court ban, people organised the bull-taming sport Jallikattu in several parts of Tamil Nadu today and protesters took to the streets. All political parties, including in BJP expressing concern over Supreme Court's order and seeking immediate intervention of the Centre.
This has evoked clashed with police who tried to stop Jallikattu events in Madurai and Cuddalore while students formed a chain at Chennai's famous Marina Beach to protest the ban, which has turned into a political controversy. The apex court had yesterday refused to advance its judgement on a clutch of petitions challenging a notification by the Centre allowing Jallikattu this year.Madurai is one of the main Jallikattu venues that draw in huge numbers of domestic and foreign tourists.
Telugu360 is always open for the best and bright journalists. If you are interested in full-time or freelance, email us at
Krishna@telugu360.com