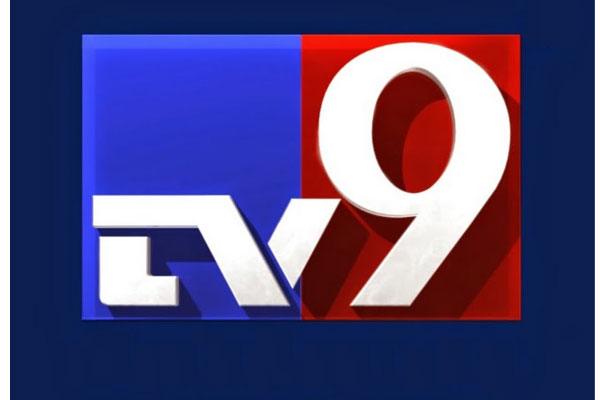 TRP ratings, TV9 TRP rating, TV9 BARC ratings, Telugu news channels trp ratings,telugu news channels BARC ratings
(S.Ravi Seshu)
Broadcast Audience Research Council (BARC) India's latest ratings (Week-38) reiterate the undisputed dominance of TV-9 in Telugu television news channels with 210.5 Gross Rating Point (GRP). TV-5 and N-TV stand behind Ravi Prakash's channel with 184.5 and 158.6 GRPs respectively.
The first public-funded Telugu news channel, 10-TV, could beat its nearest rival V-6 News of Viasaka group for the second time in the last three weeks. While 10-TV scored 87.1, V 6 news got 84.4 GRPs, according to the ratings released on Thursday.
"TV-9 is insurmountable for other channels because of the quality of programmes it offers. Investment on making programmes would also play a vital role in getting GRPs. For example, TV-9 doesn't mind doling out huge money to buy audio release rights of movies. Ravi knows pretty well that he gets more than he spends. It is working out well for his channel," a TV analyst said. High entertainment value programmes thus play crucial role to get good ratings. Of course, presentation and dynamic nature of programmes too matter a lot.
TV-5 has surpassed TV-9 in rural areas of AP and Telangana six weeks in a row. In the week-38, TV-5 scored 194.7 GRP while TV-9 got 182.2. Similarly, TV-5 and N-TV could outsmart TV-9 in terms of the time spent by viewers in minute.
The highlight of this week's rating is 10-TV's growth rate. Compared to the previous week's (Wk-37) rating of 75.8, it gained 15 % growth this week. In terms of growth, 10-TV scored 12 points higher than the market leader TV-9. This can be attributed to the 10 TV channel's continuous focus on public grievances in the wake of severe rains that lashed both Telugu states in the last week.
"10-TV has slowly evolved as a force to reckon with. A dynamic team of editors drawn from HM-TV and Ee-TV are working in tandem to compete with the other channels. A close monitoring by the red brigade (read the leadership of Communist Party of India-Marxist) is also a factor in improving the quality of programmes in 10-TV," a senior journalist opined.
More than TV-5 (-5 %) and V-6 (-10 %), Vemuri Radhakrishna's ABN-Andhra Jyothi (-17 %) showed a considerable drop in viewership. Even as Ee-TV (AP) gained 3 %, its Telangana version showed -22%!
I-News stands last (16th) with a drop of -35% in its ratings. The Kapil Group's HM-TV gained 12th position indicating that Prof.K.Nageshwar's all out efforts have started working.
The order of the Telugu channels as per the latest GRP is as follows:
[table "89" not found /]