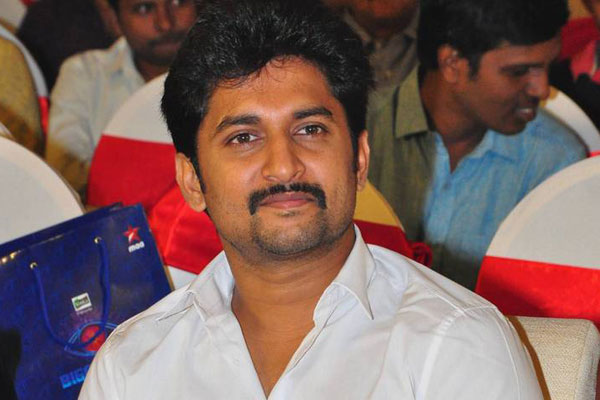 Much awaited Biggboss season-2 started off with Hero Nani as host. Even though Nani 's hosting skills have already been proved earlier on various occasions, there has been curiosity among audience on how Nani will perform. Especially because NTR already made season-1 a big success, people wanted to see whether Nani will live upto expectations.
Nani started the show showering appreciation on Tarak for doing great job in season-1. Nani carried his "boy next door" image during the show as well. His frequent use of the words like "Babai", his jovial interaction with housemates, his sense of humor at times – all are engaging enough for the audience. Of course, Nani is not a match to NTR in terms of stardom. And also, NTR, after first series, set the bar so high for Nani. It is not correct to compare Nani and NTR's performances as both have their own style, but Nani too looked promising and seemed to be able to put his best. In terms of energy level, Nani has to improve a bit. As episodes progress, he might even better it. The list of contestants too looked good with 13 celebrities and 3 common people. But unlike season-1 that had Mumaith Khan and Archana who played prominent roles, not much starcast this time in season-2. Of course, similar complaint was heard on day-1 of season-1 too. Also, as this is season-2, now audience too know what to expect and what not to expect. As season-1 entertained audience, like all the sequels, the franchise now has "ready made" fans for the show which is a plus point for the show.
Overall, Nani's engaging performance, list of contestants and "inkonchem ekkuva masala (little more spice)" seem to be positive points as of now. We will have to wait and see what kind of response Biggboss-2 will get.
Telugu360 is always open for the best and bright journalists. If you are interested in full-time or freelance, email us at
Krishna@telugu360.com