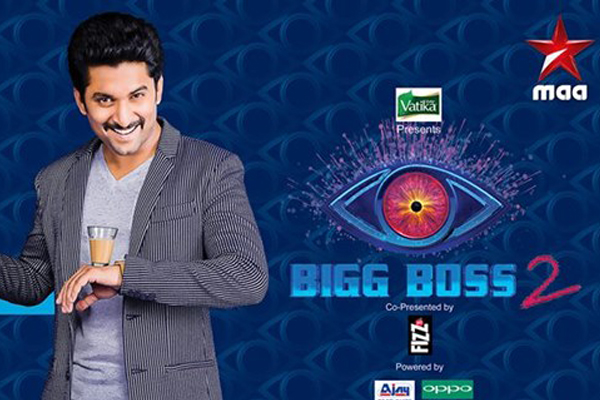 As pointed out in a recent article, Bigg boss show got less TRP ratings last week . Probably it was due to couple of factors like – after elimination of 2 common people in the first 2 episodes, there was a sort of negative reaction from the audience on the show, and also the theme of romantic tracks between housemates did not go well with audience. Moreover, Bigg boss show pattern itself is like – it turns interesting with each eviction as the competition stiffens. One more reason is lengthy episodes compared to Bigg boss season-1
This weekend episode was emotional when Shyamala got evicted from the show. Actually, even before the episode telecast, Shyamala tweeted about her eviction and within minutes she deleted the tweet. But this week turned emotional as there was a twist to process of elimination this week, as Bigg boss shortlisted 3 contestants – TV9 Deepthi , Shyamala and Nandini and it was Tejaswi and Kaushal to decide who will be evicted this week.
Tejaswi and Kaushal earlier got some special powers because of a task and they can save one person from eviction. So now Tejaswi and Kaushal can each save one from the 3 girls nominated for eviction. Kaushal saved Nandini and Tejaswi saved Deepthi and this left Shyamala with no choice but to leave the house. Housemates themselves saving one person and indirectly deciding eviction was dealt emotionally. Probably Syamala did not expect eviction until yesterday and she looked a bit confident.
She came to the show leaving her 11 months kid at home and she told she will be happy as she will be able to be present for her son's first birthday on 29th of this month.