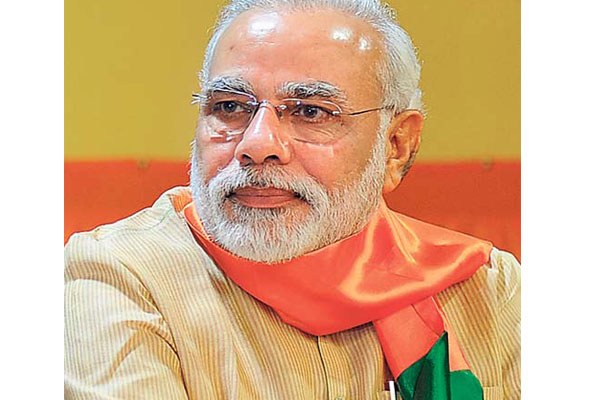 Indian election is a two-headed monster. One likes it or not, one can simply say the elections are fought on caste and religion lines. Even though India is witnessing the entry of Vikas Purush it is only meant for animated social media discussions of those who left their constituencies before they attained the age of consent and for those, who never cast their vote and confined to discussion rooms. The ongoing Bihar election is being fought on the plank of caste and religion, even though two Vikash Purush– Prime Minister Modi and chief minister Nitish Kumar- are leading the campaign.
It is clear now that there are three fronts in the fray: NDA led by Prime Minister Modi, Grand Alliance of JDU, RJD, Congress led Chief minister Nitish Kumar, and Third Front of Mulayam's SP, Sarad Pawars NCP and Samajwadi Janata Dal (D). MIM of Asaduddin Owaisi (Hyderabad) has also entered the fray in Seemanchal region without joining any of the fronts.
The contours of Bihar elections is determined by its demographic content. It is the demography of Bihar that has created these fronts. Bihar has something to offer for every party in India which is the reason for fierce competition. Upper castes (Rajputs, Brahmins, Bhumihars and Kayasthas) account for just 12 per cent in the state which is far less than the numerical strength of Yadavs, who form 14.6 per cent. Kushwahas and Kurmis constitute about 8 per cent. Vaishyas, who are part of the OBC , constitute 7 per cent. The conglomeration of extremely backward castes constitute another 25 per cent, thus making OBC a major force in the state with more than 50 per cent share in the population. Coming to Muslims, they constitute about 15.5 per cent- this is the attraction that lured Asaduddin Owasi to look towards Seemanchal.
Similarly, Mulayam's allurement is the Yadav force. It is clear that BC's hold the key in Bihar. BJP needs BC votes to supplement its upper caste support base which is not enough to steer the party to power. Even though there are some OBCs among its ranks, BJP doesn't want to promote anybody as the chief minister of the state. Because the party wants to cash in on two counts : one, Modi's personal charisma as 'Vikas Purush' and two, Modi as the first OBC Prime Minister of India. Vikash Purush in Modi is banking on the special package of whopping Rs 2.60 lakh crore, he announced recently and OBC in Modi is trying to wean away extremely backwards castes (EBC) from Lalu-Nitish combination. The advanced OBC such as Yadavs, Kurmis etc are a hard nut to crack. BJP's line of thinking is that the EBCs are unhappy lot as the Yadavs monopolized the power during Lalu's era, while Kumis and Kushwahas enjoyed enormous clout during Nitish regime. BJP wants to widen this gulf, real or perceived, between advanced OBCs and EBCs by promoting Modi's OBC identity, which is also a non-Yadav and non-Kurmi idenity.
In BJP's calculations, weaning away some EBCs, who come from lowest rungs, from neo-feudal OBC of Lalu-Nitish, would catapult the NDA into winning position. Once won, it can appoint anybody as the CM. It's clear that BJP doesn't want to commit on projecting a BC leader as chief minister.
This is the essence of Bihar Election-2015. The meaning of NDA reeks of caste politics under the coating of artificial flavor of Vikas. If one deciphers the partnership of Modi+Upendra Kushwaha+Ramvilas Paswan + Jatin Ram Manji into electoral language it tells about the BJP expectations of its votes from impoverished OBCs, Kushwahas, Dusadhs and Musahar. Though anxious to charter OBC course, BJP doesn't want to annoy the traditional support base of upper castes. It avoided projecting anybody from OBC as the CM. So, BJP has created an impression that a OBC Prime Minister Modi is fighting the Bihar Elections with feudal OBC of Yadavs, Kushwahas and Kurmis.
2
The 'Silent Revolution' has certainly been dealt a death blow by Narendra Modi. The plank of social justice, which shaped the electoral outcomes in UP and Bihar for nearly two decades, seems to have become obsolete now. The Modi assault Bihar received in 2014, bears testimony to this. Chief minister Nitish Kumar, taking moral responsibility, stepped down as CM and Mahadalit leader Jitan Ram Manjhi his successor. Nitish and Lalu now have realized that they could fight between themselves but resurgent BJP should not be allowed to exploit their fight. Both Lalu and Nitish finally agreed to bury the hatchet to stop OBC Modi set foot on Bihari soil. And Congress is more than willing to join them. Their simple math is that while BJP and allies got 38 per cent votes in 2014, the combined strength of RJD(20.46 per cent), JDU(16.40 per cent) and Congress (8.50 per cent) has far exceeded that of NDA with 45 per cent. That Lalu-Nitish is a winning combination was vindicated already in by-polls in August 2014, winning 6 out of 10 seats. They wrested these seats from BJP. Now two former socialists want to extend their cooperation to the 2015-Assembly polls as well in the form of Grand JDU-RJD-Congress Alliance.
3
Bihar has a long tradition of lower caste politics. Bihar has been ruled by the protégés of Jayaprakash Narayan. Lalu, Nitish, Sushil Modi (all OBC) and Ramvilas Paswan(Dalit) are all the products JP movement. In course of time, socialism led to the mobilization of lower castes (which Christophe Jaffrelot called Silent Revolution) which brought Lalu to power on the banner of OBC -Muslim unity. Lalu achieved this rare feat by uniting OBC and Muslim with a popular slogan " Bhurabal Hatao" and by halting Advani Rath from entering Bihar. Bhurabal Hatao is targeted against the hegemony of four uppercastes namely Bhumihars, Rajputs, Brahmins and Kayastas. The slogan was seen as the point of departure from politics of Garibi Hatao towards what Jaffrelot called 'Silent Revolution'.
With Nitish becoming Vikas Purush, the silent revolution took a beating. As he stopped banking on Mandal rhetoric, upper castes also began accepting him which led to his second winning 201 people are going to witness an interesting phenomenon in Bihar elections- a new avatar of caste clash. Hindu BJP has made Modi first OBC prime Minister vs OBC Nitish Kumar, who also seems to have jettisoned his Vikas to retreat back to basics.
Ultimately OBC factor is going to play key role in elections. To win the Bihar election, Modi has to succeed in weaning away EBCs to supplement upper castes with huge package of Rs 2.60 lakh crore, and Nitish-Lalu have to win over all OBC plus Muslim against looming threat of Modi.