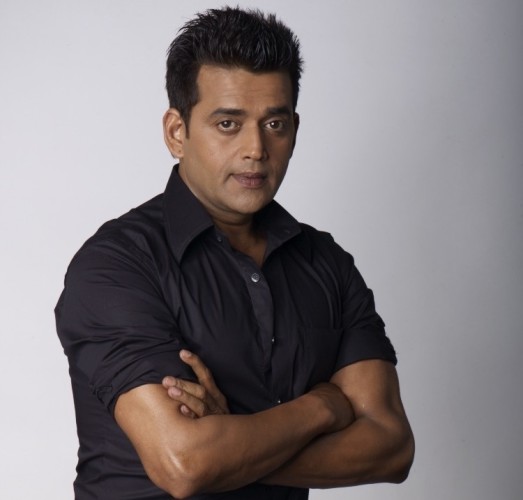 Ravi Kishan, the superstar of Bhojpuri movies and the most good looking villain, the simpleton and easy to work with artiste made his debut in Telugu cinema with Race Gurram. He returns this time again in a negative role, but in a most powerful avataar as a man who loves power in Kick 2. In a small chat with telugu360.com, the actor talks about his role and the director who gave him a break in the South.
What do you do in Kick 2?
In Kick 2 I play Salman Singh Thakur, a very powerful man..his tagline is – I am son of God. Everyone is scared of him, he overpowers all villagers, he has drugs business, he loves power. Ravi Teja comes from America and from there the story starts.
How did you develop your style? How was your rapport with Ravi Teja and the director?
The director tells me to do something and after that I add my own thing to it, some namak and tempering ..that makes me unique. Ravi Teja is mass maharaja..very positive man, very cut to cut..not at all filmi, practical aadmi. Hasthe kelthe he delivers his lines and he makes his co-stars very comfy, very sensitive to his colleagues and doesn't take any stress. Surender says I am a very good soul, a very good man. I found a friend in him. He loves my eyes and the DoP is superb..he loves his work, he and Surender Reddy are like husband wife combination..they know what each other want and there is so much honesty in their approach.
What were your best moments shooting for Kick 2?
We were shooting in winter in Rajasthan..thick winter..there was fog all around and we would play cricket on the sets. The Telugu local actors are so good..we would go shopping, it was like a picnic. The producers were really generous people. After watching Kick 2, the Bollywood people will be so impressed with the Telugu industry and remark..'arey waah..we never presented our villain like this!'
How does your day begin?
I do yoga, dad is a priest so I am an early riser, I hit the gym which is in my house. After two hours of sweating it out and listening to music, I have a good breakfast and go to my office. at night, there is always a small get together with family and friends.
I have seen so much sorrow that I know the mantra of daily life. I made my own industry….my own film industry..kudh hee superstar ban gaya.. fans and me..no one between us. In Andhra it is Surender Reddy who gave me a break.
You are known to be a sensitive person…
It hurts me ..when you hurt me in the morning. You cheat me in the afternoon, I get sad and angry, evening I am depressed, in the night I am hurt..I oil my hair, I take bread and wine.. that one day I go through hell. The next day I am fine..I have to see the sun next day and god wants me to see the sun again. I just have to see the day pass. If someone hurts me I take 12 hours to get out of that suffering, if it happens in the morning it is extra torture…24 hrs. No matter what happens to me, I wear my shoes and face the battle again.