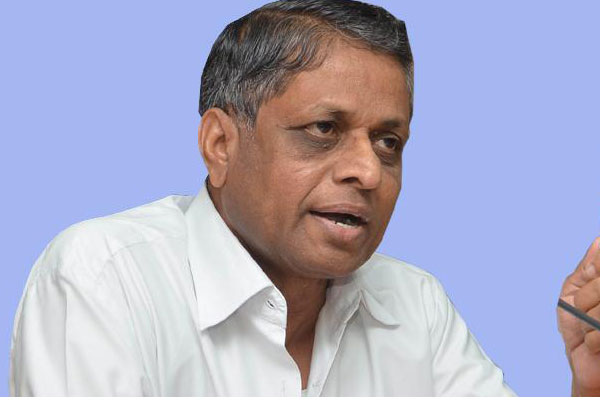 Hyderabad: Dadi Veerabhadra Rao will take a decision whether to join YSRCP. Increased election expenditure is further adding to corruption, said Dadi, whose political rival Konatala Ramakrishna is about to join TDP.
"After discussing with my supporters and well wishers, I'll take a decision within 10 days. My supporters want me to join YSRCP and some suggest me to contest as an independent candidate. However, majority of my supporters want me better to join any political party in the wake of current situation," said Dadi. Speculation is rife over frequent meetings of YSRCP leaders with Dadi.
"Dadi Veerabhadra Rao is more likely to join YSRCP as his rival Kontala Ramakrishna is set to join TDP," said a local leader.
Meanwhile, Dadi has requested all the political parties to field local candidates in the constituencies. "Already non-local candidates are more in Visakhapatnam. I request all the parties to not to create such environment in rural areas. Anakapalli constituency voters should exercise their inner voice before casting vote. The practice of spending money to garner votes should go," remarked Dadi.
Dadi resigned from TDP in 2013 and along with his son Dadi Ratnakar joined YSRCP. Dadi Ratnakar on YSRCP ticket contested in Visakha West and lost it. Later, he made sensational remarks against YS Jaganmohan Reddy in June 2014 and resigned from the party.
Last year, there were reports speculating Dadi's joining Jana Sena. Pawan Kalyana also went to Dadi's house and had a meeting. This further supported the speculation.
Telugu360 is always open for the best and bright journalists. If you are interested in full-time or freelance, email us at
Krishna@telugu360.com