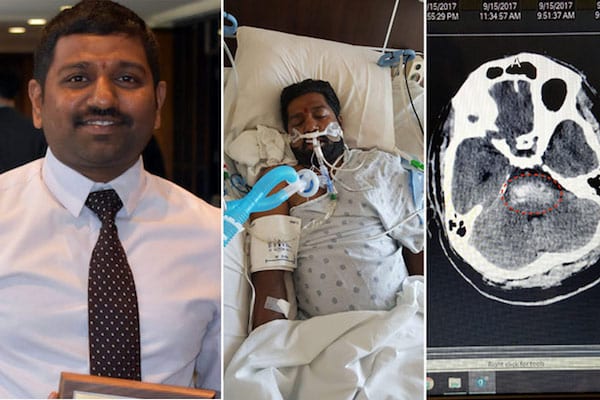 On 15th of this month, Prasanth Kandula, a Ph.D student, suffered an acute brain stem stroke (Pontine Hemorrhage) and since been battling for his life in Metro Health critical care, Cleveland.
The intensity of the stroke damaged most of the cells in his brain stem that caused paralysis in his entire body except eyes.
As his student insurance plan wouldn't cover all the expenses for the treatment & long-term care he needs, his family requests all the kind-hearted people to help them in any way possible.
A fundraising campaign has been started with the target of $400K.
Please go through Link below for more information about Prasanth Kandula and donation formalities.
Click Here: https://www.gofundme.com/prasanth
His friends request contributions from all of you to support our Telugu family in need.
Click Here to Donate: https://www.gofundme.com/prasanth
Press note released by: Indian Clicks, LLC