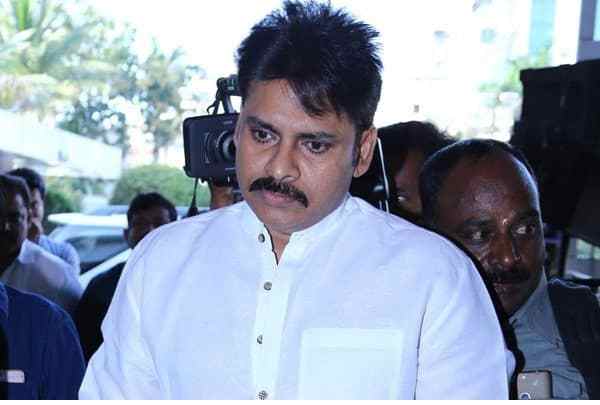 The Sri Reddy – RGV controversy took an ugly turn after actor and Janasena party supremo Pawan Kalyan alleged a conspiracy behind his character assassination by head honchos of top Telugu media channels in collusion with TDP party.
Since yesterday morning, Pawan Kalyan came up with a barrage of tweets making insinuations and vague allegations on TV9 CEO Ravi Prakash, well-known entrepreneur Srini Raju and ABN Managing director Radha Krishna.
Surprisingly, Pawan tweeted the video of Sri Reddy, which led to this controversy, three times through his Twitter handle leaving fans in a state of confusion. What is more startling about this video that it is a morphed and forged version of the original one.
Below are the charges:
Forgery for purpose of cheating, harming the reputation and using forged electronic record asgenuine for the purpose of cheating and harming the reputation of TV9.
Sections: 420, 468, 469, 471, 474 R/w 120B IPC
Tv9 telecasted the video on 16th of this month by beeping the cuss word uttered by Sri Reddy. But, Pawan Kalyan posted the edited one with the intention to harm the reputation of TV9. He has posted the video by deleting the beep sound from the original version to show TV9 in a false light. Sources tell Telugu360 that video has been downloaded from TV9's YouTube channel and auido was added by Pawan's team. TV9 didn't air Sri Reddy's press meet live.
Miffed with all this, TV9 is now going to file a criminal case on Pawan Kalyan for defaming the channel reputation by using fraudulent and false mean.
We have to wait and see how far this confounding saga will continue and how Pawan Kalyan reacts on these criminal cases.
Here is actual @TV9Telugu video & morphed video posted multiple times on @PawanKalyan account

TV9 clarified on record that they didn't cover press meet LIVE and always used beep in further airings

Begs the question- Why Pawan repeatedly posted morphed video with expletive?? pic.twitter.com/0AuoUXIaur

— Telugu360 (@Telugu360) April 21, 2018
Telangana Media committee chairman Allam Narayana letter