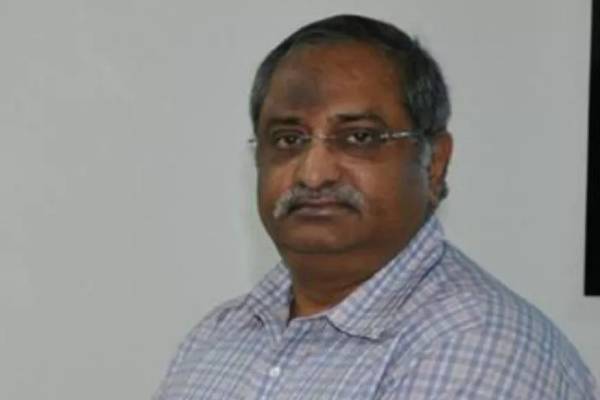 Government issues late night orders
Directs AB Venkateswara Rao to not leave Vijayawada
Jagan Government's Vendetta?
No posting since the formation of YCP Govt
Senior IPS official of Andhra Pradesh Cadre, Former Intelligence Chief and Director General of Police (DGP) Mr. A.B.Venkateswara Rao is placed under suspension by the government with the allegations on procurement of 'Security Equipment' from Israel.
The government issued orders late night on Saturday along with a slide-show of the charges framed against him which mentioned major violations by a bureaucrat under the All India Service (Conduct) Rules, 1968 and directed him in the GO to not leave Vijayawada till the completion of enquiry in the case.
The government said that Mr.Venkateswara Rao procured some Security Equipments from Israel and it did not follow procurement rules. "Mr. Rao had colluded with M/S RT Inflatables Private Limited, an Israeli Defence Equipment Manufacturer to illegal award critical intelligence and surveillance contract to his son Mr. Chetan Sai Krishna" it said. The government also said that the investigation had revealed a direct correlation between the accused officer and a foreign defence manufacturing firm.
But, sources said that the Chief Minister of Andhra Pradesh Mr. Y.S.Jaganmohan Reddy had targeted Mr. A.B.Venkateswara Rao since last year's general elections and made allegations against him followed by submitting representations to the Election Commission of India (ECI) requesting keeping Mr. AB aside from the intelligence chief's post till completing elections.
Followed by the complaints lodged by the Jagan's YCP, the Chief Election Commissioner (CEC) directed the AP government to transfer Mr. AB and must not give any post related to elections.
Since the formation of YCP government, Mr. AB, who is 1989 batch IPS officer and on Director General of Police rank, had not given any posting and the government did not relive him for Central Services.
Sources from bureaucracy are saying that the act by the AP government was just a vendetta against a honest officer and demanding the Union Government to look into the matter.