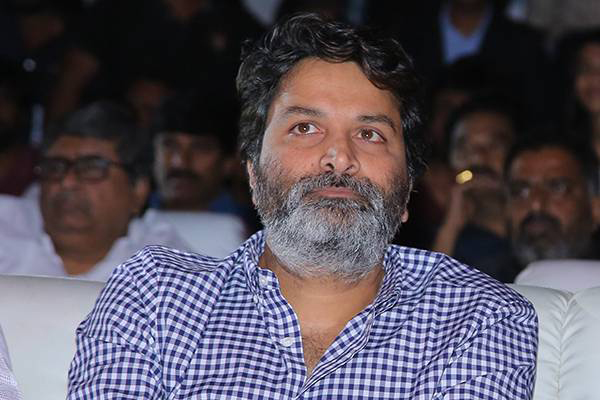 I have no hatred towards Trivikram as I have been an admirer of his films for as long as he contributed as a writer and also when he built his career as a director. Just in case you doubt if I had been inconsistent in my ratings (and I don't change my rating even after feedback or fortune at box-office changes), here is the report card of some of the last films of Trivikram in no time order:
Agnyathavaasi 2.25/5
S/o Satyamurthy 3/5
A Aaa 3.25/5
Julayi 3.5/5
Atharintiki Daaredi 4.25/5
Is there anything else I have to comment on Trivikram's style? Yes. I want to comment on one pattern that I find in films directed by him. And that pattern has been broken down by the man – in a way that is going to hamper him and hurt the sentiments of millions of NRIs and family audiences in India.
What is the pattern that Trivikram the director has broken? It is this: In all his films, where there is prolonged conflict between the hero and the villain, usually, the hero wins after polishing off the villain. Or after taming the villain. But the elimination of villain happens NOT at the hands of the hero but due to some other character or usually a force of nature or a physics law at work. So, it never happened that the hero in Trivikram's films directly kills the villain himself.
Take the case of "Athadu". Mahesh Babu and Sonu Sood fight each other in the climax. And Sonu Sood dies after the gun he fires, aiming at Mahesh Babu actually backfires on Sonu himself because one of the kids in Nazar's house misplaces a marble inside it; this triggers the gun in reverse direction and kills Sonu Sood. Mahesh didn't kill the villain.
Another film. "Jalsaa". Pawan Kalyan Vs. Mukesh Rushi. A gentle hero that Pawan Kalyan says his motto is only to defeat the villain, not to kill him. Nor does he traumatize him. In the end, Mukesh Rushi is dazed and paralyzed in a wheel chair because Pawan Kalyan numbs him with fear of death. But the end for the villain comes not from Pawan Kalyan but from a Road Roller which uproots a powerful sword wedged deep into the road; Mukesh collapses of cardiac rest and dies. Pawan didn't directly eliminate the villain.
In "Julayi", Allu Arjun tames Sonu Sood throughout the movie but Sonu Sood is about to kill Allu Arjun in the epic fight at Vizag harbor. And Allu Arjun attempts to fire at Sonu Sood in self-defense but the bullet is actually fired by Rajendra Prasad, not the hero. Once again, a director's film, "Julayi".
After that in "Atharintiki Daaredi" and the films that followed there was some sensibility in Trivikram that villainy with sadistic streaks has almost evaporated in his films. There are either no villains or villains who pulled comic punches. A healthy development indeed. Until "Aravinda Sametha" happened. And what did Trivikram do in this? He broke his own pattern where the hero did not kill the villain brutally or directly. IN the climax of AV, NTR Jr not only harms Jagapathi Babu the villain using a sharp sickle but also burns him in the grass where he escapes to; this breaks the director's own rule. And then Trivikram reverted to the earlier film-style gross and unreasonable violence. Will this alienate family audiences and the Telugu diaspora who loved the clean and consistent but high quality entertainment that Trivikram's films are known for – combining neat action scenes, romance, comedy and punch dialogues in healthy fashion? Time will tell but sometimes it is best not to break the director's own patterns as they are like a signature of the director's class. Restraint was clearly missing in AV the movie this time and Trivikram needs to introspect a lot.
– Sridhar Sattiraju