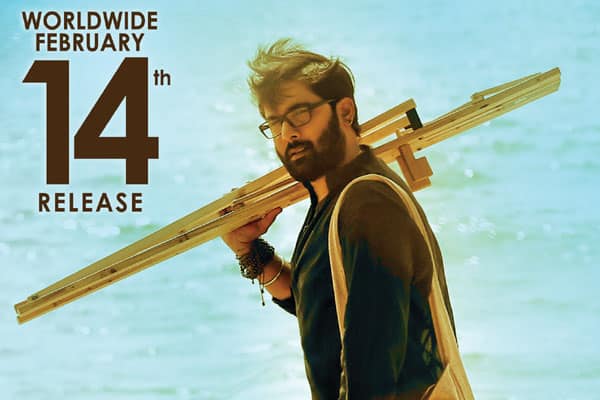 Idi Naa Love Story review
Idi Naa Love Story review
Telugu360 Rating 1.5/5
Story:
The film starts with Abhi (Tthharun) narrating police about the girl who complained against him. Abhi's radio jockey sister sends him to Araku Valley to get him attracted to his fiancee's sister Shruti – who lives there. Abhi meets a lovely girl (Oviya) in the house he was sent to, while rest of the family is not at the home. The two share their past love stories and fall in love with each other again.
Once Abhi realises his girfreind is not the one he thought of, story takes an interesting turn. Rest of the story is how Abhi sorts everything.
Performances:
Tthharun as Abhi is Ok, hasn't lost much of his charm in his re-innings. Debutante Oviya looks good as well, also performed adequately. This 125-minute film showcases Manchu Manoj in a special guest appearance. Every scene in this film revolve only around lead pair, others have zero chances to perform.
Analysis:
Idi Naa love story has some freshness in the story line, but suffers from poor direction and terrible dialogues. Officially remade from a Kannada hit film , this fails to create the magic of the original. Original film has many funny one-liners and witty ones. In an attempt to recreate those dialogues in Telugu, this unit has ended up as a miserable mockery. Each scene in this film has pages of dialogues which go on and on. Here are very few of the many dialogues which miff audience:
"Kaalu tokkitene sorry cheptaru, Hrudayanni tokkesi sorry cheppava? " – Girlfriend with her departing lover
"Kukka biscuit lo kukka undadhu gaani, Cream biscuit lo cream untundi " – The girl with her boyfriend "
" Pilli tho poradi gelichina pille antaru, Adhe simham tho poradi vodipoina simhame antaru " – Abhi
" Ye nimisham lo ninnu chusaano .. " , " Edo Edo cheyyaka mundhe.. "songs are good on screen
Verdict:
Idi Naa Love Story is a combination of three love stories: First one being the story between lead pair, Other two stories about each of their past love. While is a scope in the story to infuse some creative stuff , the director utterly failed to do so. Every scene is filled with multiple pages of silly dialogues with no substance. Hero Tthharun, New heroine Oviya are looked OK and are the only two characters in every scene
Bottomline:
You can easily skip it. Watch Nuvve Kaavali or Nuvve Nuvve on YouTube again.
Telugu360 Rating 1.5/5
Release Date : 14th Feb, 2018
Director : Ramesh Gopi
Music Director : Srinath Vijay
Story by : Simple Suni
Producer : Prakash SV
Starring : Tthharun, Oviya
[rwp_reviewer_rating_stars id="0″]