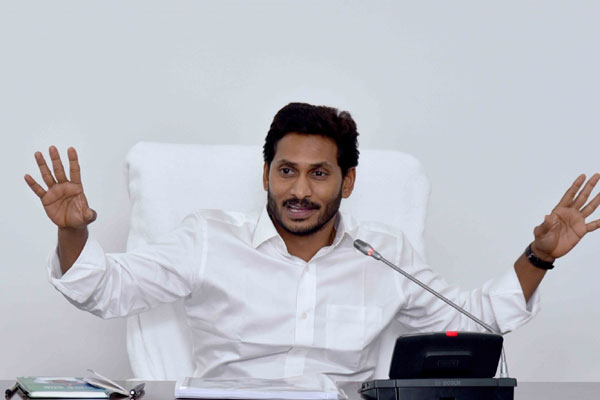 Andhra Pradesh does not have a big convention centre to hold government meetings on a big scale like HICC in Hyderabad . The one that was built by previous CM N Chandrababu Naidu at a cost of nearly Rs 10 crore in Vijayawada was demolished by Jagan soon after becoming CM.
Though Jagan claimed that it was demolished as it was an 'illegal building' constructed on Krishna river bed against the norms. everyone knows that Jagan did it to take 'revenge' on Naidu who sought this buildng to be allotted to him conduct meetings, located adjacent to Naidu's residence.
Jagan took a 'mindless decision' and demolished this building overnight. Mindless decision because if Jagan was sincere in demolishing illegal buildings, he could have started the drive with demolition of about 50 private illegal buildings constructed on the same Krisnna river bed. Or at least he should have touched these private buildings even now But Jagan failed to touch a single private building so far but demolished a government building constructed with a public money of Rs 10 crore. After this, Jagan is holding government meetings in private hotels and convention centres to conduct meetings as AP government lacked its own building after demolition of Praja Vedika. In this way, Jagan is again wasting public money towards rents.
Now Jagan is eyeing State Guest House in Vijayawada, the only guest house owned by AP government in Vijayawada to provide hospitality to VVIPs.
Jagan has decided to sell the land on which this guest house is located to raise funds for his Navaratnalu schemes. If that happens, AP will lose this guest house also and AP will become a laughing stock before VVIPs as there will be no accommodation for them when they visit AP.