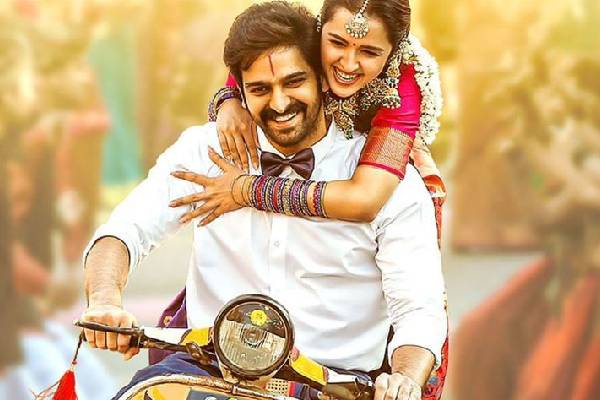 Krishna Vrinda Vihari Movie Review
Telugu360 Rating 2.5/5
Story:
Krishna chari(Naga Shaurya) works as a technical trainer in a Hyderabad based IT company. He falls in love with manager Vrinda(Shirley)who is a north Indian girl. Krishna lies to his parents about shirley's peculiar medical problem and marries her. Krishna's mother dislikes Vrinda for being social with colleagues. Rest of the film deals with typical issues of Vrinda with her in-laws.
Analysis:
Young director Anish Krishna 's lighter vein approach is visible right from the word Go. The setup of IT office, Hero's backdrop and supporting cast all are aimed at spreading fun. First half output is mediocre at the best, second half is relatively better loaded with fun scenes. Towards the climax the narration falls flat but overall, Krishna Vrinda Vihari is not a bad film. The contemporary narration, relatively fresh story line, and good casting make this film a one time watch for regular frequent movie goers.
Typical orthodox family disputes between the hero's mother and her daughter -in-law etc. elements are passable fun. Senior actress Radhika Sarat kumar fits the mother role well. The new heroine Shirley is adequate enough for the role. Naga shaurya as usual looks glamorous with classy costumes. Three songs are a decent watch on the screen. ' Emundira ', 'You are my dream ' , ' Vennellovarsham la ' songs are cool. Music director Mahati Swara Sagar delivers decent songs, if not great.
Casting in this film is an advantage. Shauryaand new girl shirley fit their roles well. IRA creations productions values are good.
Positives:
A clean Family entertainer
Some Freshness in the direction
Comedy script
Negatives:
First half is flat
Climax is routine
Verdict :
'Krishna VrindaVihari' offers relatively fresh story with contemporary narration. It's an average clean family entertainer which also can be tried by youngsters.
Telugu360 Rating 2.5/5
Summary
Reviewer
Review Date
Reviewed Item
Krishna Vrinda Vihari movie review
Author Rating