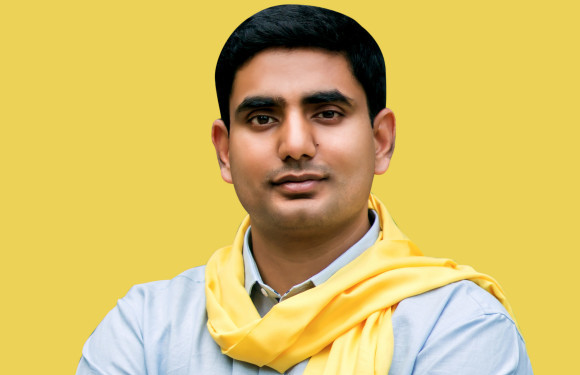 The reported admission of three telecom service providers before the Supreme Court about tapping of Andhra Pradesh government phones, emboldened Nara Lokesh Babu, son of chief minister N Chandrababu Naidu to poke fun at Telangana Chief minister K Chadrasekhar Rao.
http://www.telugu360.com/its-official-ap-govt-phones-tapped-on-ts-request/
Lokesh, known for his twitter activism, has several times ,needled the Telangana Chief Minister for the past one year. Today he used the SC directive and facts in the COAI's petition to tickle KCR.
"Now cat is out of the bag! Truth we have been saying is stated again by telecom operators. What is ur answer KCR?," Lokesh Tweeted.
Naidu's heir apparent , further posted, "KCR's habit of sacrificing people for his selfish motives continue. Students in the past and officers now!!"
"KCR & Co says one thing but does another. A "no" means yes. Yes to phone tap!," Naidu's son further tried to needle the Telangana Chief Minister by posting his comments using his Twitter handle ?@naralokesh
The three telecom companies admitted that in May and June as per instructions from the Telangana government they had tapped certain phones of AP government functionaries and politicians.
This is giving TDP leadership a handle to attack the ruling TRS in Telangana over the 'phone tapping' issue.