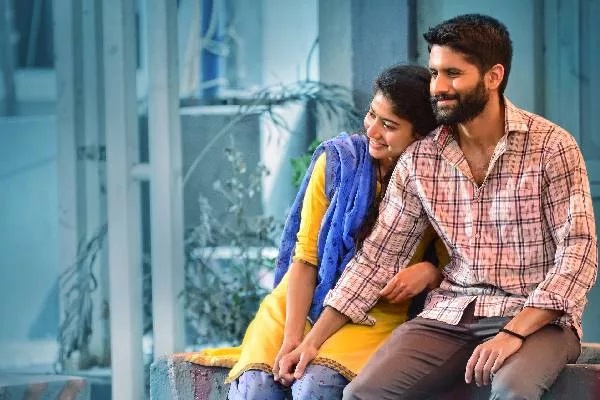 Love Story Movie Review
Love Story Movie Review
Akkineni  Naga Chaitanya is all set to test his luck with 'Love Story', a romantic entertainer that is directed by Sekhar Kammula. Sai Pallavi is the leading lady and the film is said to have been inspired by a real-life incident that left the Telugu states in shock. The music album is on the top of the music charts and Pawan composed the music, background score. The single 'Saarangadariya' is a chartbuster all over. 'Love Story is produced by Sree Venkateswara Cinemas LLP and it is having a record release all over. Here is  Review :
Telugu360 Rating 3/5:
 Story :
Revanth and Mounika, from the village of Armoor (Nizamabad), live in Hyderabad chasing big dreams. Unable to find herself a break in the software industry, Mounika settles for a dance trainer job in Revanth's Zumba dance academy. Predictably, they fall in love. Revanth, a Dalit Christian, and Mounika, a Patel, now face the age-old hurdles of being from different castes, shattering their dreams of getting married. More problems arise as dark events from the past are revealed. The movie takes us through this journey of star-crossed lovers as they try to eventually achieve their dreams.
Analysis:
Sensible Director Sekhar Kammula picked a complex story this time, staying away from his usual appetites. The way he established the caste-based status differences in rural Telangana society is smart. He made some bold moves in this movie with the sensitive subjects while taking utmost care to not cross the lines of decency. Most Telugu movies stereotype certain castes with unpolished looks. None of that with Sekhar Kammula at the helm. The role of the self-confident, charming Revanth is played by Naga Chaitanya with ease. Sekhar's critics who call out his favoring the female lead characterizations would be happy with Mounika – a well-balanced young woman who knows her mind and her vulnerabilities. Sai Pallavi is very bubbly and is the perfect fit for Mounika. Hero's mother character played by Easwari Rao is another author-backed role in this film.
Love Story is not your regular run off the mill youthful, cheerful love story. Shades of darkness are introduced by halftime and turns darker as the movie progresses to pre-climax. The first half entertains adequately, some feel-good moments in the second half. The locations are authentic, production values are adequate. Monuika's back-story is hard-hitting, can be heavy and uncomfortable to some audiences. No matter, it is one of society's darker issues, the Love Story team deserves appreciation for having the guts to bring this up and weave it into the movie.
On the flip side, a few points seem redundant, and the film  loses momentum in a few places. Love Story scores low from the youth audience's point of view. If not for Kammula's presentation skills, this is could have dropped into the overly saturated caste vs love movie.
Performances:
Chay did great as Revanth, carries the film on his shoulders. Sai Pallavi excelled as Mounika, a bubbly girl, a dreamer with trauma. She is a great asset to the film. Eeswari Rao, Devayani played mother characters and they did well. Rajiv Kanakala is just okay, Uttej played a crucial small role.
Songs:
The already blockbuster audio songs are good on screen as well. Music Director Pawan has done a fabulous job. 'Evo Evo Kalale' stands out, 'Winner Winner Bro' is nice, 'Nee Chitram Choosi ' 'Saaranga Dariya' song-dance sequence could have been better. With the trailer such a hit, one would expect more in the full song, no luck there.
Positives:
• Naga Chaitanya, Sai Pallavi solid performances
• Blockbuster songs, good picturization
• Sekhar Kammula's trademark sensible dialogues
• Some entertaining moments
• Clean film
Negatives:
• Slow paced at times
• Serious theme is difficult for the commercial audience
Verdict:
'Love Story' is entertaining in its first half, has few pleasant moments in the second half. The last 30 minutes get into a dark theme and are heavy on emotions. Youth viewers might find it a bit difficult because of the slow pace, but the good songs go a long way to compensate for this section of the audience. Overall, a good watch for a family audience and for Sekhar Kammula, Chay, and Sai Pallavi fans.
Telugu360 Rating 3/5
Summary
Reviewer
Review Date
Reviewed Item
Author Rating