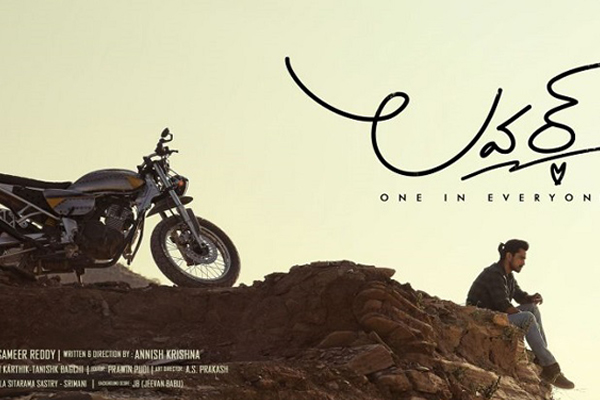 Lover telugu movie review
Telugu360 Rating 2.75/5
Set in the backdrop of Ananthapuram, 'Lover' is the story of Raju (Raj Tarun) – a custom car bike mechanic by profession. Raju who lost his parents in childhood lives with his brother's (Rajiv Kanakala) family. Raju falls in love with a malayalee nurse charitha (Riddhi). Charitha moves to kerala to protect herself from a hospital mafia Charitha. Raju follows her and so are the villains.
Rest of the story is about why and how the villains are trying to attack Charitha, how Raju protects her. Who wins is an easy guess though.
Analysis:
'Lover' film opens establishing hero (Raj)'s family background, his profession. Raj and Charitha's encounter happens in a hospital when Raj joins there after an injury. Majority of the first half is filled with routine attempts of Raj to impress Charitha. She finally changes her opinion on him after an incident and starts liking him. Director Annish Krishna establishes villain's premise in parallel but villains' crossover into lead pair's life doesn't occur till interval. First half is short,one-hour duration and pretty much flat. Raj's friends' comedy episodes failed to evoke any laughter. Had this comedy track or love track worked, first half would have been much better. There are two songs in first half that are worth mentioning, 'Naalo Edo Chilipi Kala ','Anthe Kada mari' are good.
Post interval parts are the crux of this film. Shot in God's own country Kerala's rustic places, scenes and songs visuals are very beautiful. Cameraman sameer reddy's work is so pleasant in few shots. 'Adbhutam 'song visually stands out. When villains too reach kerala, one would think the film may again take familiar path. But by adding something different concept in the way hero deals with villains makes the climax episodes not bored. Overall second half is a satisfactory one. An alternative catchy title would have more helped this film is a thought after watching this film.
Production values by SV Creations are lavish, Harshit Reddy spent liberally for casting and locations. Prawin Pudi's editing makes this film rightly paced. Seasoned cameraman Sameer Reddy's work needs special appreciation. Music directors list is too big, they have done good work with 3 songs.
Performances:
Raj Tarun who is also known for ease in action continued his effortless performance and is quite natural as Raj. Debutante Riddhima is adequate, her attractive eyes are asset. Rajiv Kanakala got a role which scores sympathy. Ajay, Sachin khedekar and Subbaraju are the villainy gang. Praveen, Satyam Rajesh, satya form the hero's friends but their roles failed to generate comedy
Positives:
Second Half Kerala episodes
Clean film – Watchable with Family
3 Melodious songs with good visuals
Casting, production and technical values
Negatives:
Routine Story
Mediocre first half
Verdict:
LOVER is a clean love story that is aimed at youth and families. Content wise this film is an average one, regular cinema goers will not regret watching this film. 3 Songs, Kerala episodes are the USP. Dil Raju promotions, lack of competition will make this film a safe venture at the box-office in AP, TS.
Telugu360 Rating 2.75/5
Release Date : 20th July, 2018
Director : Anish Krishna
Music Director : Ankit Tiwari
Producer : Dil Raju
Starring : Raj Tarun , Riddhi Kumar