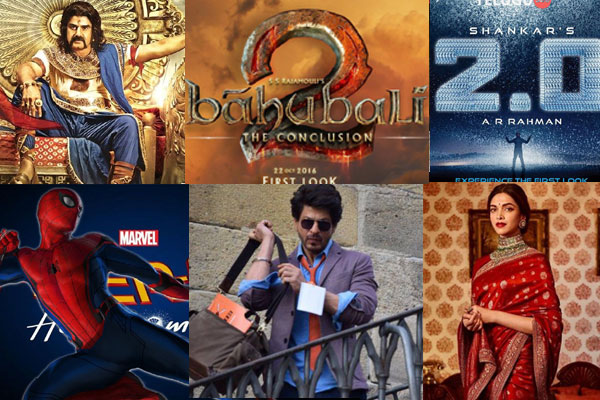 The year 2016 has had some great films to greet us in a way that film experience itself has changed for us. What are the films to watch out for in 2017 that makes it exciting for us?
We try to take a calendar-wise approach in descending order of chronology. Of course, for some of the films, timing could stretch a bit depending on the reshuffles that usually happen in film industries.
Sankranti season and beyond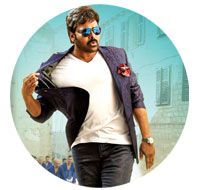 "Khaidi No.150" – The much-awaited film, the 150th edition of Megastar Chiranjeevi with all the elements of commercial blockbuster, produced by Ramcharan.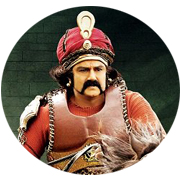 "Gautamiputra Satakarni" – The 100th film of NandamuriBalakrishna based on the historical character of the king who heralded "Ugadi" festival as it is celebrated by Telugus worldwide. Much awaited clash with Chiranjeevi's film for the Sankranti. Of course, last year's Sankranti hero Sarvaanand is re-entering this year's race for Sankranti with the cool family entertainer "Shatamaanam Bhavati".

In Hindi, we are going to see the clash of two superstars – Shah Rukh Khan's "Raees" (a film with the retro look of the 90s) and Hrithik Roshan's "Kaabil (a film by father Rakesh Roshan with a sci-fi touch).

In Tamil, the much-delayed "Singam 3" of Superstar Suriya is hopefully going to see release to test the franchisee potential of brand Suriya which already delivered a superhit in 2016.
In Hollywood, Jackie Chan's less-publicized film "Kung Fu Yoga" with DishaPatani and AmyraDastur will see a late January release. Fans of Asia's biggest superstar will not like to miss this one.
February 2017

Kamal Hassan's trilingual "Vishwaroopam 2" is going to sizzle the screens tentatively with the same sizzling starcast of Pooja Kumar, Rahul Bose and ShekarKapur.
In Hindi, Akshay Kumar will re-surface with "Jolly LLB 2" the hit franchisee film this time also based on a true story.

But the most-awaited film of February will be the trilingual produced by PVP called "The Ghazi Attack" starring Kay Kay Menon, Rana Dagguabati and TaapseePannu. Based on the real story of a Pakistani Submarine from the annals of the 1971 Indo-Pak war, the film is yet to unleash publicity but the fire is sure to catch up by then.
Another interesting film to look forward to is "Rangoon" starring Saif Ali Khan, Shahid Kapoor and KanganaRaut. It will be good to see Saif back after his fatherhood. Saif also has another interesting film "Kaalagandi" to release around February.
February may also see the release of Sai Dharma Tej's "Winner" where he co-stars with RakulPreet Singh in an uber-cool film with re-invented looks for Sai.
For science lovers, the much awaited film "God Particle will release in Hollywood after the sensational discovery of the particle recently.
March 2017
For lovers of King Kong, the month will see the release of "Kong: Skull Island" which should see the hulk swamp the screens worldwide. "Viceroy's House" is another eagerly – awaited film from Gurindar Chaddha on the last days of the British Raj before the Partition.
Hit pair Alia Bhatt and Varun Dhawan will re-test their chemistry with "Badrinath Ki Dulhania".

Power Star's most-anticipated film of 2017 "Katamarayudu" will release in March whose teasers have set fans on joy path.
"Sarkar 3" will release in March again with RGV-Amitabh Bachan but this time with Manoj Vajpayee and Yamini Gautham.
Two feminine subjects this month are: One, VidyaBalan's Begum Jaan" a historical plot and two, "NaamShabana" starring TaapseePannu and Akshay Kumar.
April 2017

One of the most-awaited films of Kamal Hassan is "Sabash Naidu" where he plays the hit character of Balram Naidu the funniest character he played in the film "Dashavataram". Slated for a Tamil-Telugu release, the film will revisit the magic of Kamal in comedy timing after almost a decade.
Dhanush and Samantha will appear in "Vada Chennai" a different film with social theme.
Of course, the biggest release of April will be Superstar Mahesh Babu's "Sambhavami" directed by A.R.Murgadoss. It will be a bilingual.
Another interesting film to watch for is Rana Daggubati's "Nene Raju Nene Mantri" starring Kajal Agarwal and Catherine Theresa.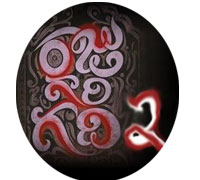 "Raju Gari Gandhi-2" is going to be another interesting film which has Nagarjuna playing an interesting role. It will be interesting to watch him in the current obsession with comic-horror genre films in Telugu.
"Keshava" starring Nikhil Siddhartha and Hebah Patel is going to be another different film because Nikhil has been bold in selecting exciting scripts, of late.
Vijay Devarakonda, the star who pulled it off in "Pellichoopulu" is going to see two releases next year. One is "Dwaraka" and the other is "Arjun Reddy".
Summer and Beyond
Ranvir Kapoor's "Jagga Jasoos" whose trailer has already scorched the web with exciting visuals from the animal kingdom is going to be another anticipated release from the house of Disney Pictures.
"Aankhen-2" is a take 2 from the famous hit film "Aankhen" more than a decade back. This time it stars Amitabh himself, Arshad Warsi and Regina Cassandra.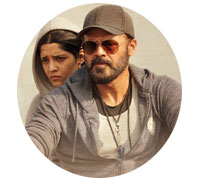 Victory Venkatesh will see his fortunes tested with an off-beat roadie look in "Guru" remake of "Saala Kazoos".
Two interesting films to watch in the romance category will be Arjun Kapoor and Shraddha Kapoor starrer "Half Girlfriend" based on Chetan Bhagat's novel and "Aashiqui 3" starring Alia Bhatt and Siddhartha Malhotra. Then there is "Hera Pheri 3" the most successful comic franchise of Bollywood starring Suniel Shetty, Abhishek Bachchan and John Abraham.
Three of the much-awaited summer films in Hollywood is Tom Cruise's "The Mummy", "Dunkirk" (from the director of "Interstellar") and "Spiderman – Homecoming". Hollywood will also test the franchisee of more films in 2017 – "Terminator 2", "Bladerunner", "Annabelle 2″, The Last Conjuring", "Blazing Samurai", "Transformers: The Last Knight", "World War Z 2", "Thor: Ragnarok", "Insidious -Chapter 4" and "Mission Impossible 6". While Bollywood will test with its own lesser known franchisees, namely, "Hate Story 4", "Sons of Sardar" (Ajay Devgn), "Judwaa 2", "Student of the Year 2".
Shah Rukh Khan will also see another release in 2017 "The Ring" starring Anushka Sharma. And Akshay Kumar will see yet another film "Crack" release.
That brings us to the end of three films which will be much-more-eagerly awaited films of 2017 for the star power and the craze generated by the makers. We begin in the ascending order of the three films this time and they are:
"Padmavathi" (A musical from Sanjay LeelaBhansali starring Deepika Padrone and Ranvir Singh).

"Robot 2" (Superstar Rajini's power sequel co-starred with Akshay Kumar as the antagonist).
and finally,

"Baahubali – The Conclusion" the film the world is waiting for to know the questions asked in the first part.
That makes the list of movies for 2017 the best that cinema can bring.