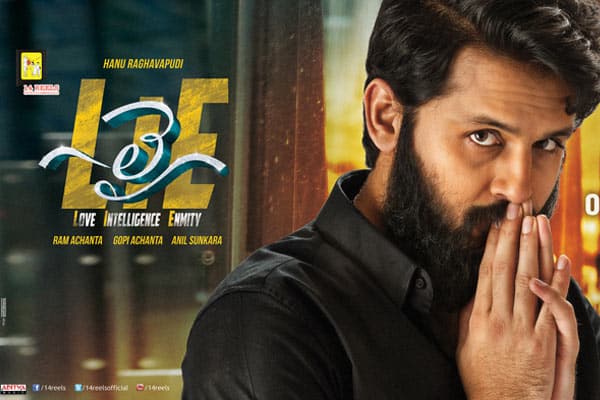 Nithiin LIE Movie Review, LIE Telugu Movie Review
LIE FINAL REPORT : Lie is a movie with mind game between Arjun & Nithiin. Director is successful in maintaining suspense till the end. Nithiin has done a good work as A.Satyam , Arjun stands out. Two songs are good, heroine Megha Aakash looks decent. However, this genre films have their own limitations at the box-office due to relatively lesser commercial elements
CLICK HERE FOR Jaya Janaki Nayaka Live Updates
CLICK HERE FOR Nene Raju Nene Mantri Live Updates
3:20 AM Climax fight shot in USA in the backdrop of myriad of planes. Nithiin has done a good work in this film, but in one on one scenes yester year's star Arjun is slightly dominating.
3:10 AM – A number of key scenes are shot in one of the most expensive real estate properties in the world – Trump Tower. Output shows rich production values from 14 reels
3:00AM Engaging Cat and Mouse game between Nithiin and Arjun continues. One trying to outsmart the other … Audience would expect a more justified conclusion about that elusive object in the climax.
2:50 AM Superhit song in audio , "Bombhaat Song" time. This is a mass one, Shot in the backdrop of Chicago Skyline and has good commercial elements
2:43 AM – Movie revolves around Arjun looking for an elusive object which is under possession of Nithiin now. Suspense maintained well so far
2:35 AM – Miss Sunshine Song Time.. Nothing great about this just passable song
2:25AM – Story point now reaches Chicago. Shot in expensive prime locations of Chicago such as Trump tower , production value are good
First Half Positives :
A Different genre
Arjun as villain is highlight
Nithiin and Sreeram fit well
Last 20 minutes of the first half when everything comes together
Negatives:
Comedy quotient is not much as this movie is different from run of the mill stories
2:05 AM – Interval report : Lie has a gripping first half. The whole first half revolves around Arjun going after a petty thing. There are enough hints in the story that it is about something bigger. Premise set for the second half
1:55 AM – Very nice interesting interval block tying back Nithiin and Sreeram who was deployed as CIA agent.
1:30 AM – Nithiin and Megha reach Vegas. Arjun's obsession with a certain thing gives leads to Indian Police to pursue him.
1:20 AM – All the characters head to US for different reasons. Lie game starts
1:15 AM – " It's my laggam time " song is well shot. Situational. Nithiin is macho in his new look. Neerja kona styling good for Megha Akash
1:05 AM – Movie starts with very interesting portrayal of Arjun,s character.
1:00 AM – Showtime.
Telugu360 Live Updates from USA premiere starts at 3PM EST Thursday . Keep refrshing this page
Nithiin's LIE is one of the three films to hit the screens this Friday. Directed by talented filmmaker Hanu Raghavapudi, the film stars Mega Akash as the female lead. Action King Arjun is playing a menacing role in the film.
LIE is tipped to be a romantic entertainer with slick narration. The film is all about how the protagonist manages his love and enimity with intelligence.
The impressive trailer promises a fast paced thriller with loads of action elements. Majority of the film was shoot in abroad and the grand production values of 14 Reels will be an added advantage for the film. The music scored by Mani Sharma is already a big hit.
Amidst strong positive buzz, LIE is all set for grand release. Let's see if the film turns out to be a winner at the box office or not.
Here are the live updates followed by detailed analysis of the film
Release Date : 11th Aug, 2017
Director : Hanu Raghavapudi
Music Director : Mani Sharma
Produced by : 14 Reels Entertainment
Cinematography : J. Yuvaraj
Starring : Nithiin, Megha Akash, Arjun