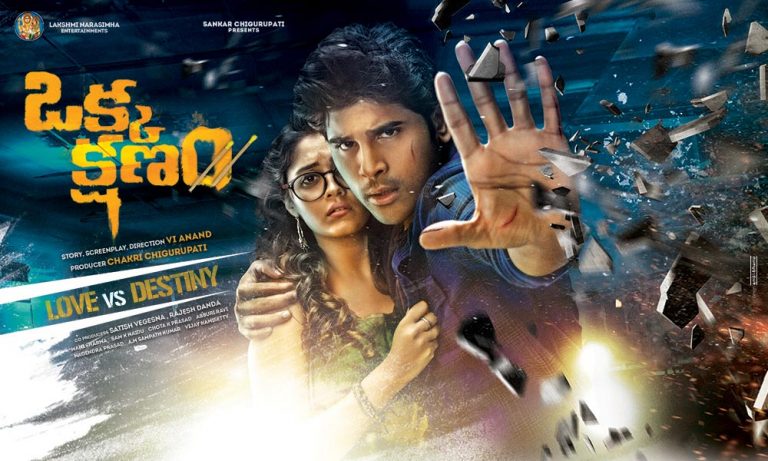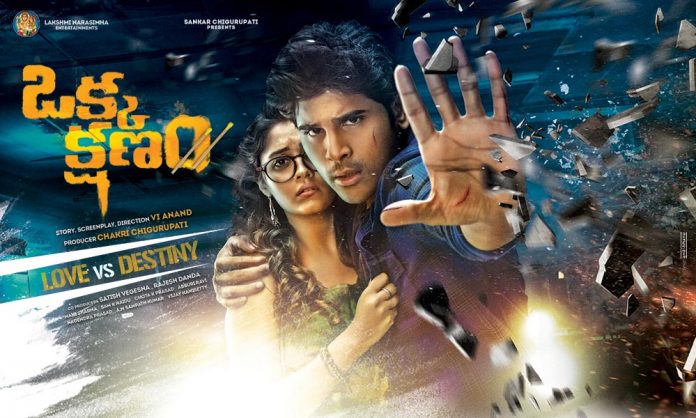 Okka Kshanam Movie Review
Okka Kshanam Movie Review
TELUGU360 RATING 2.75/5
Allu Sirish's Okka Kshanam has piqued the curiosity of audience with its intriguing trailers. Also, the film had its share of controversies before its release as there were numerous reports in media and industry circles that it is a freemake of a Korean film. Let's see if Okka Kshanam helps Sirish to up his box office potential.
Story:
Jeeva (Allu Sirish), Jo alias Jyotsna (Surabhi) fall in love at first site, their respective families like the couple too. Frequent visitor to Jo's upscale apartments, Jeeva along with Jo observe a disgruntled couple who live in opposite flat. Residents of that flat, Swathi (Seerat Kapoor) and Srinivas (Avasarala srinivas) couple, fight with each other on regular basis. As Jeeva starts digging about the couples' background, he finds striking similarities in the way two pairs' love story started and progressed. This phenomenon is called Parallel Life as explained by a professor.
Jo is now worrysome girl, anticipates turmoil in her life too similar to Swathi's life. Worsening Jo's fear, on an ill-fated night Swati dies suspiciously in her own flat and Swathi's husband is arrested by police.
Rest of the story is all about disclosing why srinivas couple fight each other, who killed swathi and what are the actions of Jeeva to protect his lover Jo from the clutches of destiny?
Performances:
Allu sirish did well as long as any particular scene projects him as a boy next door. But when it comes to emotional scenes or in dances or in larger than life climax, his performance leaves a lot to be desired. Overall, he is adequate if you watch him without any expectations.
Heroines Surabhi, Seerat Kapoor played their roles well except in few emotional scenes. Especially the emotional depth required from swathi character in those children episodes is missing, the crucial scenes did not evoke any emotions for the same reason. Srinivas Avasarala played swathi's husband role, he is just OK. This role is not his cup of tea, obviously he is not at his best. Comedians Praveen and Satya got reasonable length roles, they are good. Character artist V. Jayaprakash made a guest appearance as a professor.
Dasari Arun Kumar made a screen appearance after a long time and in antagonist role.
Technical Team:
Music director Manisharma is able to deliver two average tunes for the songs and background score is fine. Shyam K Naidu's photography is good, fits the crime thriller theme. Chota Prasad's editing is just average – First and last 30 minutes should have been crisp.
Director VI Anand who delivered Ekkadiki Pothavu chinnavada – a successful thriller in his previous outing, could not repeat the same level of intensity this time. The core point inspired by Parallel Life he designed and executed well but Seerat's flashback part, Filler scenes in first half and climax episodes could have been better.
Songs :
"So many So many talapule…. "the first song has a good tune, rest of them are forgettable. One wonders how come the lyrics in two of the songs are approved. In first half there is a song which chorus sings "Pichekkutandhi Pichekkutandhi " , in second half there is another song which lyrics read as " Gundello soodhulu guchu, kathulu gucchu .." – these two give a scope for mockery. In rolling titles, "Dillore" mass number appears
Analysis:
Okka Kshanam film takes off with slow pace, gets better only near Interval and has an engaging interval episode. Continuing the pre-interval momentum, the narration is arresting until 20-25 minutes into the second half. The parallel life concept gives some edge of the seat moments for a brief period. Then onwards the script gone for a toss with routine crime story till the end. At the end, love winning over the destiny is played to the galleries. The parallel life concept is a new dimension for a telugu film, Director VI Anand smartly nativised the Parallel life theme. Had he written Swathi (seerat kapoor) death related flashback episodes convincingly, movie would have been much better. Love Vs Destiny – the film's tagline is very relevant to the story.
Positives:
The core concept of Parallel Life
Engaging thriller story before and after interval for 20 minutes each sequence
Negatives:
Sluggish start in first half
Poor flashback behind Seerat Kapoor death
Emotional scenes execution
Verdict:
Okka Kshanam is a partially engaging thriller based on a new concept called Parallel Life. This genre has limited targetted audience, Okka Kshanam at times appeal for them. This film may not bring laurels for Director VI Anand and Hero Allu Sirish but they pass the test with grace marks!
TELUGU360 RATING 2.75/5