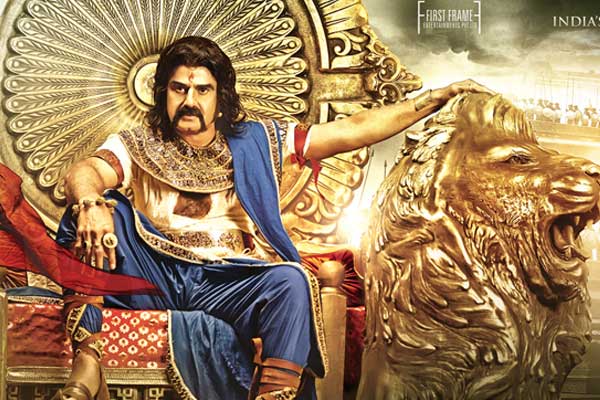 Nandamuri Balakrishna's 100th movie Gautamiputra Satakarni , which was released in USA on Jan 11th 2017, turned into a superb profit earner at Overseas Box-office. While in Telugu states Gautamiputra Satakarni was an above average earner, in overseas it had relatively better run and has ended up as a super hit film. Gautamiputra Satakarni ended up as All Time 8th highest grosser in USA, which is an impeccable record for Nandamuri Balakrishna. Apart from being Balayya's milestone movie, brand value of director Krish and war fare backdrop turned up as an additional factor for this movie to become stupendous hit in overseas market.
Overseas distributors of Gautamiputra Satakarni, a smaller distribution house till then, had spent lavishly on the publicity, planning and earned reputation of ready to handle bigger ventures.
GPSK has collected a massive $1,657,540 gross from 135 locations with a $920,000 [6.25 Crores INR] distributor share. From Non-USA countries, GPSK has fetched another 1 Cr 25 lakhs INR, to make it a total overseas distributor share of 7.5 Crores.
After expenses deduction from USA, share is $800,000 i.e. 5 Cr 40 lakhs INR and Non-USA countries share is 1 Cr 25 lakhs. Overseas distribution rights were bought for 4.1 crores, made a staggering 2 crores 40 lakhs profit. Thus , Gautamiputra Satakarni had ended up as a one of the most profitable ventures in recent times in overseas.
Here is Gautamiputra Satakarni's full run Overseas Profit Loss break down:
Theater Chain
Screens
Gross
Distributor Share
Cinemark
59
$744,953


$446,980
Others [ Locally
Owned ]
33
$388,291
$252,390
Regal
26
$297,994

$128,140
AMC
10
$175,893



$66,840
Marcus
7
$50,409
$25,200
Distributor Share in USA
135
$1,657,540

[$919,550] 6 crore 25 lakhs
Expenses
- $119,500
USA Share ( After expenses )
[ $800,000 ] 5 Cr 40 Lakhs

Other Countries Revenue
1 Cr 15 Lakhs
Overseas Total Share
6 Cr 55 Lakhs

Overseas Rights
4 Cr 10 Lakhs
Overseas Profit/Loss
2 Cr 45 Lakhs Profit
Note: Each Theater Chain has its own rental tier system, hence Gross to Share ratio varies