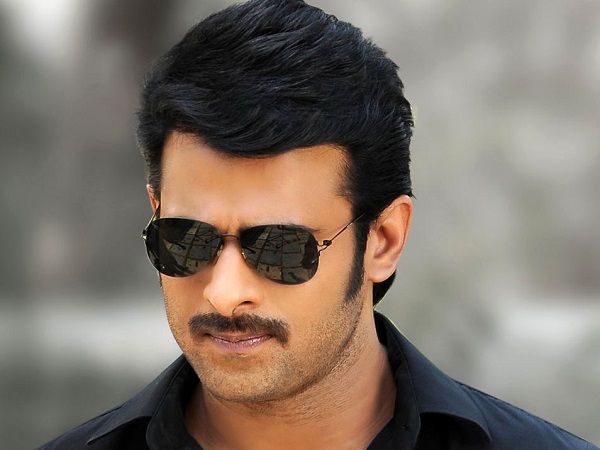 Originally Published : July 26, 2015
Re-Published           : Oct 23, 2017
Re-Published : Aug 26, 2019
When Prabhas accepted Bahubali project years ago, everyone in the film industry were apparently startled as to why this Tollywood heartthrob had signed a bulk project that takes away three years of his peak career and offers comparatively lesser monetary benefit. Usually, this kind of bulk-date acceptance is done by heroes, who are past their prime or by those adventurists who wish to shot into fame or perish in one go. Still, Prabhas, who was at peak of his career, with Darling and Mirchi superhits, had given a nod for a humongous project called Bahubali. While Prabhas has taken this calculated risk, some rhetoric questions that often strike common peoples' mind are – Why has he opted for Bahubali at the peak of his career? What if it fails? Even if it becomes moderate hit how would it help his career?
However, pushing all those questions to backseat, with smashing hit of Bahubali which has grossed over 430 crores so far worldwide , Prabhas is about to earn a cool 60 crore through direct remuneration plus share in Tamil distribution rights and in overall profits. Not only has he hit financial jackpot, but his career is also bound to undergo a dramatic transformation.
Telugu Hero Plays Big in Tamil?
So far we have seen Tamil heroes penetrating into Telugu film industry. If Rajinikanth or Kamal Haasan or Suriya conquered the souls of Telugu fans, it's solely because their films were dubbed into Telugu, which grossed well at box office. Rare were the Telugu movies and Telugu products that Tamils had gone crazy about.
Akkineni Nageshwar Rao's Devadasu was an exception and may be a couple of other films fit the bill. Such great flicks are few and far between. Prabhas, from this generation, has broken the jinx. He successfully cruised to Tamil industry and Tamil audience with Baahubali. So, we now know what Prabhas crazed for.
Arrival of a New South India's super star?
Not just Tamil, Prabhas' tremors even touched Malayalam industry as well, which often reaps national awards with its off-beat movies. And coming to Karnataka, Telugu heroes are always welcome in Kannada land. Now Karnataka state is so captivated by Bahubali's magic, the movie has become highest grosser ever for any language including their Kannada movies. So, it's obvious that now a new super star is born in south whom all southern languages – Telugu, Tamil, Kannada and Malayalam- can own up.
Within his own Telugu language states Prabhas may still needs to race up to couple of top stars but with his newly acquired Pan-South India,to an extent Pan-India visibility prabhas has scope for bigger market than others – only if he can tap into it properly. In long run, Prabhas movies might continue to sweep South India's box offices.
What should Prabhas do to march forward?
1. Prabhas and his coterie have to sit up and assess post-Bahubali situation. If required they need to dump all the future scripts he agreed to do after Bahubali-2
2. Prabhas has to redesign his projects to enable himself to cater to all five southern states. As the budget, howsoever big it would be, may not be an issue for his movies as they are guaranteed of good dubbing rights offers from all southern states, at least for next 2-3 years. So,he has to increase the production budget to deliver technically brilliant movies
3. Last but not the least, Prabhas should not let this wildest dream like success go to his head ; should continue his current off-screen cool dude image
We,at Telugu360.com, wish Prabhas to make use of this post-Bahubali scenario to take a giant leap forward delivering highest quality movies and continue to resonate Telugu Pride.