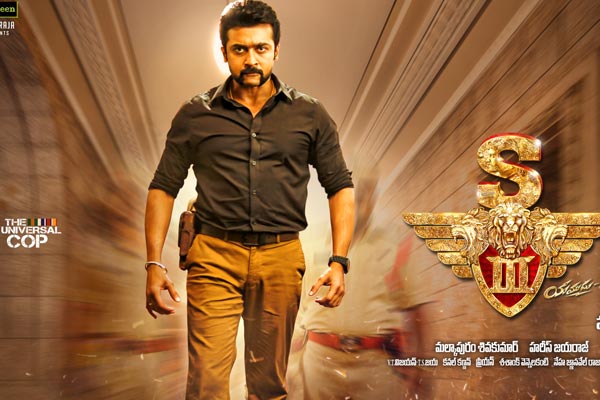 Another story from the Singam franchise hits the theatres. And Suriya is back with a bank in his trademark khaki and fierce attitude as the forthright cop.
It was way back in 2010 that the audience was treated to their first dose of honest cop Singam and his action filled world and now in 2017, the third film in the franchise is one of the most anticipated films this year.
CineGalaxy Inc; who have brought this film to the audiences in North America are leaving no stone unturned to make sure you will enjoy the experience of watching the film.
Now that the film releases today after several postponements, they have decided to meet the excitement of the audiences and the film's premiere can be watched at just $12!
CineGalaxy partnered with ATOM tickets to offer $5 discount if you purchase thru their app or website.
North America theaters list at www.cinegalaxy.net
Directed by Hari, who has become a name to reckon with in terms of making masala action films and produced by KE Gnanavel Raja and Dhaval Jayantilal Gada, the film stars Anushka Shetty and Shruti Haasan as the leads.
CineGalaxy has had a brilliant record so far and are looking forward to continuing their success streak with this film. The film's Tamil and Telugu versions are running at theatres near you.
Go and watch it now!
CineGalaxy Inc.
Email: movies@cinegalaxy.net
What's App: ‪(972) 953-5226
Phone: ‪(972) 953 5226 / ‪(832) 265-2516
Press note released by: Indian Clicks, LLC