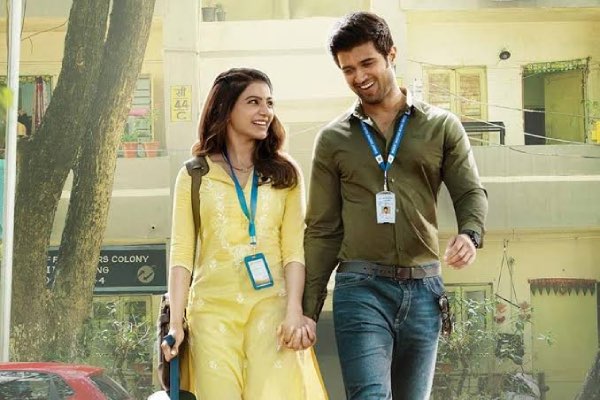 In the world of Telugu cinema, success isn't just about box office numbers; it can shape careers and dictate the future. For Vijay Deverakonda, Samantha Akkineni, and director Siva Nirvana, the fate of their latest release, "Kushi," holds tremendous significance.
Vijay Devarakonda desperately needed a hit after the lukewarm reception of his previous film, "Liger." Samantha Akkineni, a leading lady with a stellar track record, also found herself in the middle of a dry spell with "Shakuntalam." Director Siva Nirvana, whose previous outing "Tuck Jagadeesh" failed to create much buzz, was yearning for a comeback. Kushi arrived as a ray of hope for Vijay Deverakonda, Samantha and Shiva.
"Kushi" did remarkably well overseas and in the Rest of India Markets, bolstering the confidence of the trio. But it was the performance in their home ground of Andhra Pradesh that left them concerned. The movie's earnings in Andhra Pradesh, while not abysmal, were far from spectacular.
Adding to their woes is the relentless monsoon rains that have been drenching Andhra Pradesh and Telangana. The Meteorological Department predicts heavy to very heavy rains in the region for the next five days. Rivers and streams are surging, causing flooding in many districts. Nine districts in Telangana are on orange alert, with 18 others under a yellow alert. As these heavy rains continue to disrupt life in Telugu states, they also cast a shadow over the box office prospects of "Kushi."
For Vijay Deverakonda, Samantha Akkineni, and director Siva Nirvana, the success of this film is crucial and the torrential rains seem to be threatening the success of the movie. Especially the buyers in Andhra region are worried as the chances of getting a break even looking slim due to these rains.