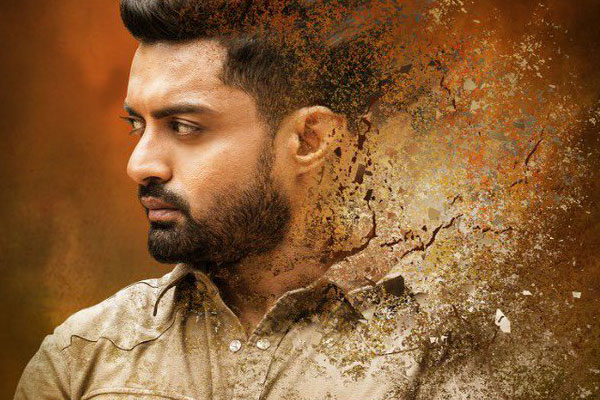 118 Movie Review

Telugu360 Rating 2.75/5
Nandamuri Kalyan Ram teamed up with cinematographer turned director KV Guhan for a thriller titled as 118. Shalini Pandey and Nivedha Thomas are the female leads and Mahesh Koneru bankrolled this film.
118 has grabbed the attention of the audience after the intriguing and suspenseful trailers were released. Kalyan Ram, who is in quest of the elusive hit, is very confident that 118 will be a comeback film for him. Let's find out if 118 turns out to be Kalyan Ram's best film in recent times or not.
Story:
Television reporter Goutham (Kalyan Ram ) is haunted by a dream in which a young lady on the verge of death appears in his dream. Goutham tries to add up the clues, reconstructs the scene to resolve what appears to be a murder mystery. His fiancée Megha (Shalini Pandey ), friend ( Prabhas srinu) helps him in the task, they find the girl in the dream is Aadhya ( Nivetha Thomas). A flashback reveals the victims and culprits, how Goutham completes the formalities of taking the culprits to the justice
Analysis:
Thrillers are the latest fad in Tollywood as this genre gives makers to experiment with limited budget. 118 movie trailers gave enough hint about the genre, the audience waited to see if this film is actually something different than run-of-the-mill thrillers. Unpredictability and engaging narration are the required elements for this genre film, in which debutante director K.V. Guhan has succeeded. His cinematography expertise helped in making this film look slick. A young TV reporter who tries to follow his dreams, engages in resolving a murder mystery is the core theme. Fast running vehicles, manoeuvring those etc. shots are captured well. First half of the film especially is racy, offers some thrill moments. There is only one song in entire film, it is cool. Background score is super cool.
On flipside, at times, in the name of clues, the director tried to insert too many elements or characters. In addition, the key part of the film flashback is a routine emotional one. Towards the climax, the lucid dreaming concept appear silly after being used numerous times. Entire Javed Ali thread could have been skipped.
The Production values by East coast productions led by Mahesh S. Koneru are good, casting is suitable. Kalyan Ram , Shalini Pandey and Nivetha Thomas performed well in lead roles.
Positives:
Racy first half
Interesting, slick theme
Lead characters and their performance
Negatives:
Routine flashback
Redundancy of dreaming concept
Verdict:
118 is an intriguing, different and nearly engaging thriller with lucid dreaming concept as the backdrop. First half is pretty good, second half has its own reservations. Audience who have an appetite for a different film might give it a try.
Telugu360 Rating 2.75/5