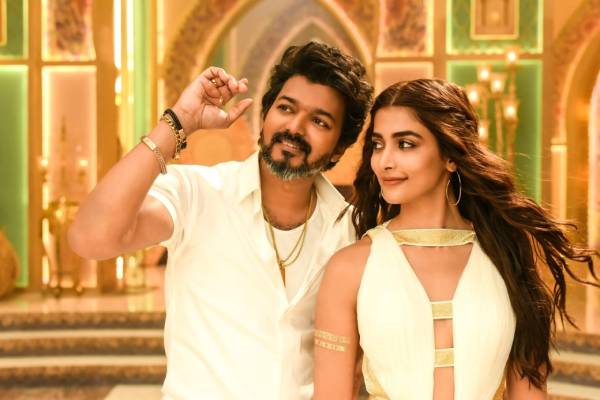 Beast Movie Review
Beast Movie Review
Telugu360 Rating 2/5
Story
ISI terrorists take hostage of 150 people in East Coast Mall, Chennai. The terrorists demand release of their leader Umar Farooq who is in Indian prison. Ex-RAW Agent Veera Raghavan is one of the hostages who swings into rescue operation. Rest of the film is how the rescue operation goes on.
Analysis
In general, the hostage dramas don't fit for a larger-than-life mass hero on Indian screen. Film industry and audience hoped Sun Pictures, Nelson and Vijay team might break the rules with an engaging plot. Trailer hinted at a subtle humor laced thriller on the cards, but it has ended up another way. Narrating this thin plot film with linear screenplay is a good decision. Hostage theme films require smart writing to help convincingly narrate the rescue operations which is something sorely lacking in the film Beast.
With such a serious main plot, inserting any comedy is a double-edged sword. Director Nelson's strength to generate humor is serious situations didn't work this time. It is indigestible to see the comedy scenes by the hostages as if they are at picnic table. Over the top sequences are designed for Veera Raghavan are merely aimed at fans and fail to appeal to the average audience. Initial portions of the first half are engaging with the terrorist operations, Arabic Kuthu song and up until the main hostage drama begins. The graph goes down as the film progress from here. The Home Minister character, in charge of the rescue operations, leader of the terrorists and pretty much every character is irritating. The terrorists are shown as very harmless people, they barely hurt the hostages, and Veera was never challenged. None of the hijackers have any characterization. Climax is unbelievably silly – Veera goes to Pakistan, nabs the terrorist chief, brings him to India through Pakistan Airspace and as a bonus he pilots Sukhoi fighter jets – facepalm moment.
Performances
Vijay as usual is very fine in the two dance numbers. He excels in style and mannerisms. Except for the two songs, Pooja Hegde has no role in the film, and she is paid just for sitting around.
Production values by Sun pictures are very good. Anirudh's background score is excellent and so is Manoj Paramhamsa's cinematography. Frames are vibrant and rich. Dance director Jaani master has done good work. Though the technical departments are good, the poor direction and script have damaged the film beyond hope.
Positives
Vijay's styling
Anirudh's Background Score
Arabic Kuthu Song
Negatives
A stupid plot and poor direction
Too many over the top scenes
Irritating comedy in hostage situation
Verdict
BEAST is a farcical and stupid film that occasionally plays to the peanut galleries. Fans of Vijay might find it passable, for others this hostage action-comedy film doesn't make the cut. Best to avoid.
Telugu360 Rating 2/5
Summary
Reviewer
Review Date
Reviewed Item
Author Rating