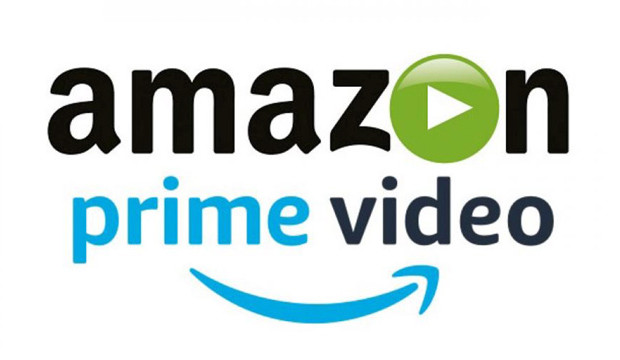 Editors Note: Amazon Prime streaming rights have been a huge breather for Tollywood in recent days. A long time producer in industry talked to Telugu360 with anguish on how a couple of brokers have killed the golden goose of Amazon. Read his anguish…
There is a saying in Telugu. "Illu Katti Chudu, Pelli Chesi Chudu". But our forefathers probably never envisioned the difficulties of a Telugu cinema producer when they coined that phrase. Else, they would have added "Cinema teesi Chudu" to that.
A Producer should be the King of the Jungle. He should be the Alpha. But in this era when the Industry is being completely run by heroes and directors, it is no secret that most Producers, barring a few seniors like Dil Raju or Ashwini Dutt, are at the mercy of the whims and fancies of Heroes, Heroines, Directors and sometimes, Technicians.
The problems faced by Producers are sometimes comical and sometimes tragic (That is a separate topic which I will write about again in the near future). In the end, the reason why Producers take such huge risks and put up with all of these things is for money. Because when the payoff comes with a hit film,it can be Huge!
In such a scenario, the advent of digital content acquisition by players like Netflix and Amazon came as a breath of fresh air for Production Houses. Coupled with Hindi Dubbing Rights,the sale of Digital Rights began to offer a safety net for Telugu Producers. If you ever kept count of the number of new banners and producers coming into the Industry, you will notice that Tollywood is witnessing a massive influx of fresh blood. This "safety net" is one of the key reasons behind that.
With huge amounts of money being paid by companies for digital rights, satellite broadcasting rights etc, a significant portion of a movie's budget is being taken care of and the advent of Amazon Prime into the South Indian market played a big role in this.
In typical fashion, Amazon Prime offered fantastic prices on favorable terms for Telugu movies when it entered the market. Their aim was to gain Telugu content for the platform by driving out existing players like Maa (Hotstar), Sun Tv (Sun NXT) etc and gain a first mover advantage over arch rival Netflix. To counter Amazon Prime, the other players increased their bids and Producers laughed their way to the bank.
When money and movies are involved, scams tend to follow. A couple of "brokers", who tied up with Amazon Prime to be their local agents for content acquisition, started making side deals with some Producers. Bad or flop movies with small and mid range heroes were sold off at very high prices to Amazon, by misrepresenting the star power of the actors. Some films that were not even officially on floors, were bought by Amazon and no one knows whether they will ever be completed!
Amazon is not dumb. They caught on. And they got Angry. Oh boy, very angry. So much so that some heads rolled, partnerships were terminated and the entire content acquisition strategy changed.
Instead of acquiring content outright, Amazon Prime is now pushing a VOD (Video on Demand) subscription model for Producers. In simple terms, Amazon is now saying that they will only pay the producers based on the number of people who have watched a particular film and the number of minutes watched. In other words, they have effectively embraced the YouTube model of revenue.
This is a huge blow for Producers as there is no assured revenue from the streaming service in this model. They will be at the mercy of a huge number of factors. And the price being offered by Amazon Prime for this VOD model is extremely low when compared to the earlier outright model. Basically, a movie would have to be a super duper hit for a producer to make any money.
All new films are being acquired by Amazon Prime in the Telugu market under this VOD model. Only if a film has a hero in the Top 6 – 7 or a director in the top 6- 7 is Amazon even considering a outright purchase. Even films of very successful heroes who have a 25 – 30 Crore market are being pushed into the VOD model.
With Amazon Prime effectively out of the equation when it comes to outright sale of digital rights, Producers are now forced to choose between just two or three players and naturally, prices are coming down. The once booming satellite and digital rights market is now swinging back in favour of the acquisition companies!
One may argue that Amazon is correct in modifying its strategy after being conned by a few shady operators. But I will say that Amazon would have eventually pushed out the VOD model irrespective of the scams. That is how Amazon operates. They enter a market, pump in huge amounts of money, takeover the landscape and then start dictating terms. That is how Amazon gains strength and drives out competition.
The fact that Amazon also forces most producers to opt for the "25 – 28 days after theatrical release" time frame for digital broadcast is also becoming a hot topic of discussion in the Industry. Many are of the opinion that allowing people to get used to such short time frames is killing theatrical revenues.
In the past, perhaps a producer wouldn't have cared because he or she would be getting an assured amount. But with this VOD model, it will only be a double whammy.
So, wake up my dear producers! Amazon is out to destroy the streaming market for us. Plan accordingly. For we do not have that luxury anymore.
Oh, and Netflix is not even an option for 90% of independent Producers because of their acquisition model. That makes for another article, which I will be posting soon.
With a lot of Frustration,
A Frustrated Telugu Producer