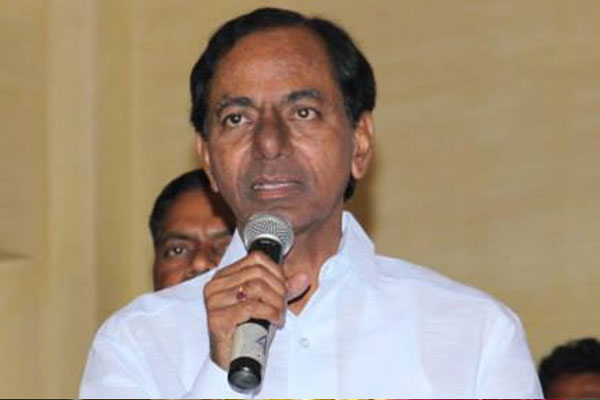 After the public started alleging him of most `inaccessible' Chief Minister, K Chandrasekhar Rao seems to be designing a programme so that to send message that he closely associates with common public. He failed in implementation of his earlier announcement of spending three days in each district, thoroughly conducting reviews of various government programmes in the district and visiting remote areas so that directly meeting the general public.
He hardly touring in districts and attends  very selective programmes in Hyderabad city . As he has already completed more than half of his term and 2019 polls are approaching close, he has decided to find ways on how to seen close with the public. Instead of himself touring in district, he has evolved a programme, by which people from various places of the state would be brought to his official residence and he would formally interact with them.
Hereafter he will hold meetings like `Praja Darbar' with various sections of population to counter allegations of the opposition and explain them government's development programmes. For this purpose, Janahitha, a state-of-the-art conference hall, in his newly built official residence-cum-camp office, Pragathi Bhavan, at Begumpet, will be a meeting place.
Officials will ferry various sections of people from each district to have a direct interaction with Chief Minister. They include representatives of farmers, women, oustees of various projects and members of students' organisations, dalits, minorities and other sections one after another.
In the initial days, such interactions will be organised twice, every week. Later, the meetings will be conducted thrice a week. Besides trying to know the concerns of people, during these interactions, KCR would make efforts to get their feedback on the flaws in the implementation of various government programmes at the field level in order to rectify such mistakes. The government will also bear the travel expenses of the people to come to Hyderabad for this purpose.