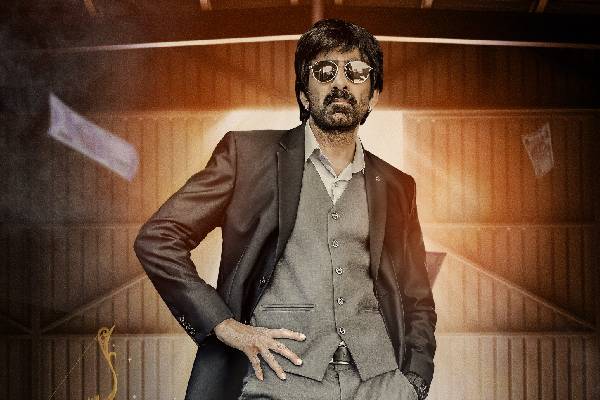 Khiladi Movie Review 2022
Khiladi Movie Review 2022
Telugu360 Rating 1.5/5
Story :
Mohan Gandhi( Raviteja) is an auditor at a big audit Consultancy firm. Gandhi is sent to jail for murdering his own family. Due to the curiosity factor in the case, a psychology student Pooja ( Meenakshi) begins to do thesis on Mohan Gandhi's life. In the process, she discovers a series of surprise elements. It is all about a 10,000 crores cash bundle laundered from foreign countries to AP to make Gurusingam( MukeshRushi) CM. How Raviteja has dealt with the mafia is the rest of the story
Analysis:
From the promos,Khiladi film appeared as a high voltage action film, whichis not the case. The film starts as a simple story, which takes multiple turns as it reaches the end. There are so many twists, which are narrated in a confusing manner. Such twists ended as damp squib despite packed with couple of high budget chase sequences. Murali Sharma, Anasuya thread is unimpressive. Dimple Hayati skin show caters to the targeted audience, so are the two mass songs ' AttaSoodake' ' Catch Me Catch Me'.
The production values are high in few scenes, patchy in many scenes. The cinematography and color DI are done very badly in many scenes. There are lot of scenes lack minimum lighting or postproductionThis film seems a long delayed in production. Casting of the film is notable. Even for smaller roles, highly paid actors are roped in..Khiladi producers seem given budget freehand to the director Mr Ramesh Varma , and it was grossly wasted . Raviteja is not in his elements in this film, and second heroineDimple Hayati is hot. Senior hero Arjun sarja played CBI officer role and he is impressive. Meenakshichaudary as psychology student is okay.
Positives:
Huge Star cast
Couple of action sequences
Two mass songs
Negatives:
Silly plot with bad direction in every scene
Too many twists with confusing narration
Lack of Entertainment
Verdict
Khiladi is the most farcical movie in recent months. Even the director might not understand what's going on if he watches the film. Poor cinematography and technical aspects further spoil the ridiculous story. Overall, even fans of Raviteja can happily avoid the film.
Telugu360 Rating 1.5/5
Cast & Crew :
Directed by Ramesh Varma
Written by Ramesh Varma
Produced by Satyanarayana Koneru
Cinematography Sujith Vaassudev
Edited by Amar Reddy Kudumula
Music by Devi Sri Prasad
Starring
Ravi Teja
Arjun
Unni Mukundan
Meenakshi Chaudhary
Dimple Hayathi
Summary
Reviewer
Review Date
Reviewed Item
Author Rating