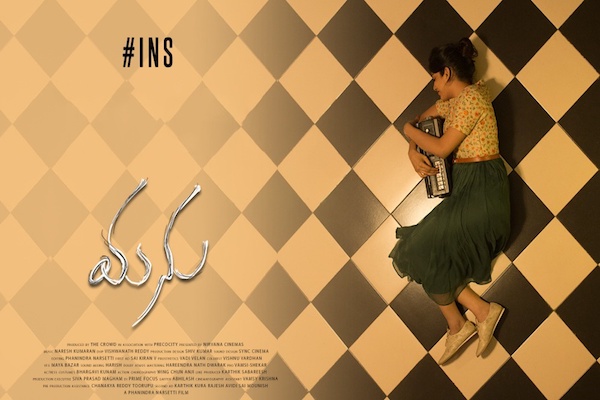 'Is Neela safe', 'Why is Neela nervous', 'What happened to Neela'…. Whoa too many questions..!!!
By the way, I think you know what we are talking about..yes you guessed it right!! It's about the first crowd funded movie in Telugu cinema history..!!
Presented by Nirvana Cinemas and funded by the crowd this suspense thriller is directed by Phanindra Narasetty, who won accolades with his thought provoking short films 'Madhuram' and 'Backspace'.
Raja Goutam and Chandini Chowdary are playing the lead roles while John Kottoly etc will surprise us with their characters in supporting roles and music is done by Naresh Kumaran.
The unique posters, #24Facts and the technical brilliance shown from the previous teasers of the film itself garnered immense accolades and appreciation from all sections of audience.
Wait.. did we not give you the movie title.. Ohh no.. Its "MANU".
So if you would like to know more about MANU like "Why is Neela so nervous?" etc.. Well, the trailer has it all..!!
Please watch our MANU theatrical trailer on August 12th @ 5:00 PM to get a glimpse of what is happening in Neela's life..
We already announced a contest to write an analysis of Manu's trailer and the best analysis will get a chance to meet the actors of movie. Use hashtag #MyManuTrailerReview to write your review.
Stay tuned to @Nirvanacinemas for more updates. #ManuTrailerOnAug12
Press release by: Indian Clicks, LLC