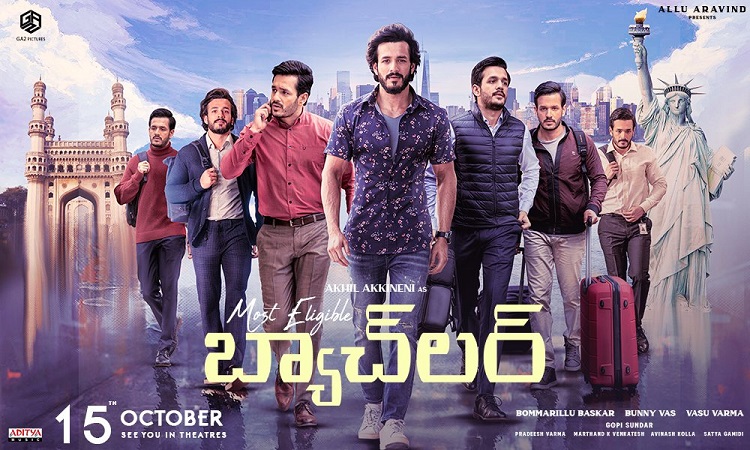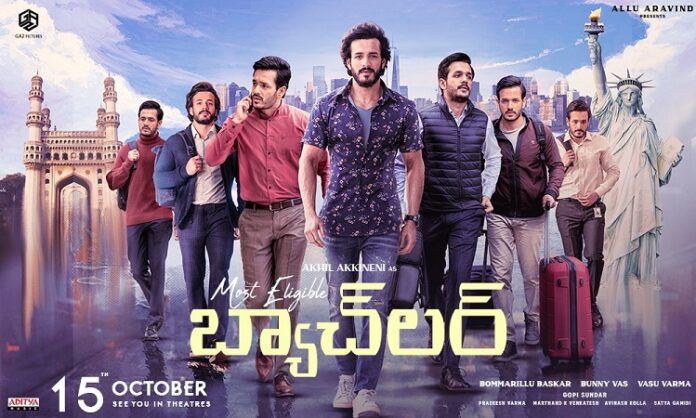 Most eligible bachelor movie review
Most eligible bachelor movie review
Akhil Akkineni will have an acid test with 'Most Eligible Bachelor'. The film marks the comeback of Bommarillu Baskar as director and Pooja Hegde is the leading lady.Gopi Sundar's music is a great support and Most Eligible Bachelor has several renowned actors in other important roles. 'Most Eligible Bachelor' is hitting the screens on October 15th in India,Oct 14th in USA. GA2 Pictures are the producers.
Story :
Harsha (Akhil) is a financially secure, well settled bachelor from New York City. He goes on twenty days trip to India to attend multiple match making events with hopes of eventually finding a bride for himself. Growing up in a joint family with traditional roots, he has a typical old school set of expectations for his future life partner. He meets Vibha (Pooja), a stand-up comedian by profession, with intriguing new age expectations when comes to a life partner. He falls for her and we have the rest of the movie showcasing his attempts to win her.
Analysis:
Initially, the film is fun. Director Bhaskar succeeded in generating situational comedy in the guise of Harsha's 'Pelli Choopulu' series of episodes. Harsha's interactions with Vibha, getting tips to woo girls is very engaging. 'Guche Gulabi ',' Leharaayi ' songs placement, tunes and picturization are good. The scenes between Akhil and Murali Sharma are appealing as well. Exploring different sets of expectations from today's youth when comes to their future life partners, is a great story point, but after a while it starts to get a bit boring as it is stretched thin all the way to end of the movie. A few illogical scenes like filing a court case for rejecting marriage proposal, brokering a business deal based on pretend romantic advances further bring the movie down a notch.
The move has similar shades as the Orange movie (also from the same director) and has plot resemblances with a small Telugu film 'Shaadi Mubarak'. Bommarillu Bhaskar focused on delivering entertainment and didn't care about any story or emotions. The chemistry between the lead pair is non-existent. In the second half, there are many preachy scenes which test the audience patience.
The production values by GA2 banner are very good. Gopi Sundar's music is melodious.
Performances:
Akhil acted with ease, showed more maturity in performance than his previous ones. However, looks wise this film might not be his best. Pooja Hegde is excellent in looks, performed well as Vibha. Murali Sharma, Pragati roles delivered some fun moments.
Positives:
1. Two hit songs
2. Lighter vein first half
3. Good visuals
Negatives:
1. Wafer thin storyline
2. Redundant discussion about qualities of a life partner
3. Preachy, slow paced second half
Verdict:
'Most Eligible Bachelor' with its wafer-thin story line, ends up presenting a cliché definition to "Romance". A disappointing second half negates the entertaining first half. Two good songs and overall lighter vein approach might be enough to a limited section of youngsters. At its best, this is an average film.
Telugu360 Rating : 2.75/5
Summary
Reviewer
Review Date
Reviewed Item
Most eligible bachelor Movie
Author Rating