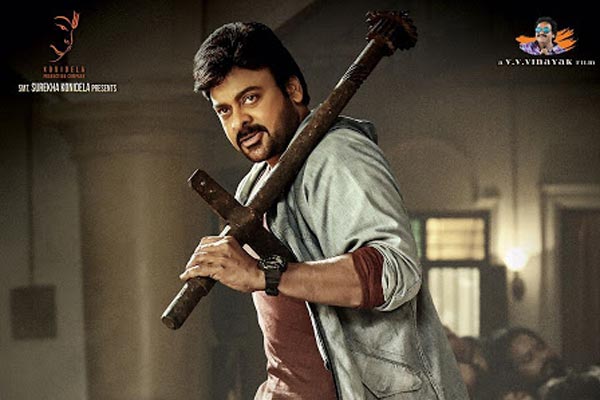 Khaidi No.150 USA Overseas collections
Megastar Chiranjeevi's comeback film Khaidi No.150, which was released on Jan 10th 2017, turned out to be a phenomenal grosser at the Overseas Box-office. Prior to release, trade circles were skeptical about this movie's performance at overseas, but euphoria started building up since audio release, peaked by the time of movie release. This film had taken an unprecedented start with $1.3 Million gross on premiere day,on par with Baahubali-1. Adding to Megastar's comeback craze, Khaidi No.150 premiere day in USA was coincided with T-Mobile Tuesday $2 ticket offer which was first of its kind.  As per the trade sources we talked to, $500-$600k of the gross can be accounted to this smoking hot deal. Nevertheless, it is still gigantic opening day for Khaidi No.150.  After the premiere day, Khaidi No.150 had competition from other two pongal movies, but still managed to add another $1.1 million in its full run.  Finally,  it  has ended up as All-time 4th highest grosser in USA.
Khaidi No.150 has collected a massive $2,440,607 gross from 186 locations with a $1,409,640 [9.45 Crores INR] distributor share. From Non-USA countries, this film had fetched another 2.50 Crore INR, to make it a total overseas distributor share of 11.95 Crores.
Note : Effective Jan 1st 2017, after AMC taken over Carmike, there were changes in payout structure of all theatre chains, hence distributor share will be lower compared to previous years'.
Profit – Loss Calculation:
After expenses deduction, USA share is $1,249,640 i.e. 8.49Cr INR, including non-USA countries [2.50 Cr] total overseas share of Khaidi No.150 is 10 Cr 99 Lakhs INR. As the distributor, had paid only 10 crores as the distribution rights to the producer, this overseas distributor had earned around 1 crore profit
Also Read :  Overseas Profit Loss Statement : Gautamiputra Satakarni 
Controversy:
According to the reliable sources, producer agreed to sell the rights for 12 Crores (2 crore recoverable), but distributors had paid only 10 crores. So, now if the producer strictly enforces the pre-release agreement, then above said 1 crore profit would not remain with the distributors, it will be a breakeven film for them.
Here is Khaidi No.150 full run Overseas Profit Loss break down:
Theater Chain
Screens
Gross
Distributor Share
Cinemark
75
$1,087,552


$652,530
Others [ Locally
Owned ]
49
$574,916
$373,695
Regal
43
$333,132

$149,900
AMC
14
$398290



$199,145
Marcus
5
$46717
$23,350
Distributor Share in USA
135
$2,440,607

[$1409640*] 9 crore 45 lakhs
Expenses
- $160,000
USA Share ( After expenses )
[ $1,249,640 ] 8 Cr 49 Lakhs

Other Countries Revenue
2 Cr 50 Lakhs
Overseas Total Share
10 Cr 99 Lakhs

Overseas Rights
10 Crores
Overseas Profit/Loss
1 Crore Profit
*   Two theatres in Texas are under AMC,REGAL technically , but payout is as locally owned ones. Hence , for all movies release in those two screens , we add 10%  of  additional share.For KN150, we have added $11K additional share.