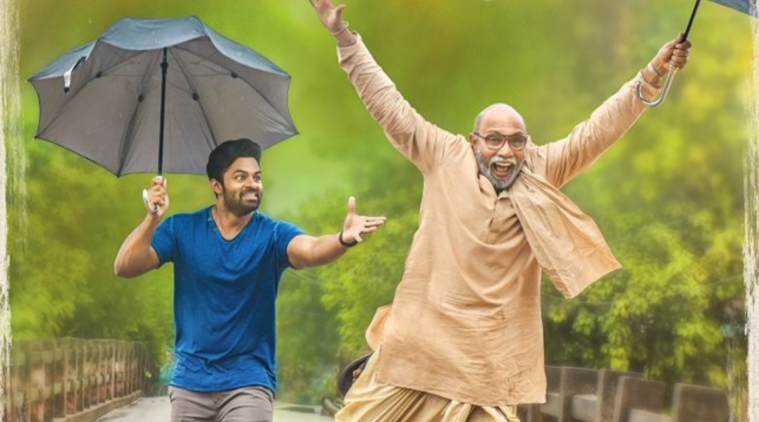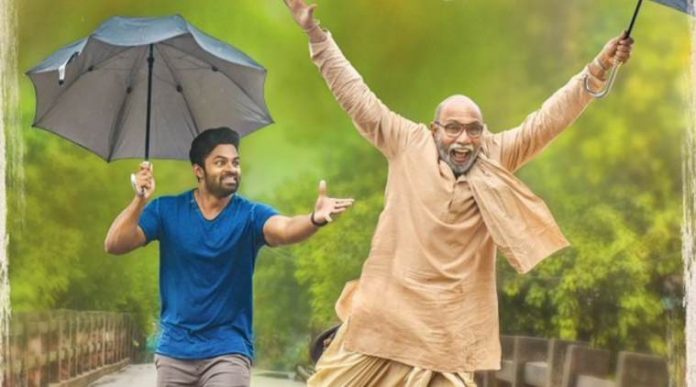 Prati Roju Pandage Review
Prati Roju Pandage Review
Telugu360 Rating 2.75/5
Story : Rajahmundry resident Raghuramayya ( Satyaraj )'s children and Grand children live in USA , Australia. As doctors diagnosed him as having Lung cancer , he intimates children that he gonna die in 5 weeks. Being busy , they try to find excuse but one Grandson Sai Tej arrives to accompany his grandfather . Rest of the film is Sai Tej's deeds to keep him happy , how they together teach a lesson to rest of the family.
Analysis :
Prati Roju Pandaage trailers summarize the theme pretty much , its all about loneliness of the ageing parents . It showcases how often opportunistic family members try to skip visiting elders even at death stage. Given the premise one might assume it could be a serious film but NO ! Director Maruthi who has proven strength in comedy department ensured that preaching pill is well sugar coated in form of entertainment.
First half of the film generated adequate fun , especially interval scenes are hilarious. Second half takes off with couple of hilarious Rao Ramesh scenes. From mid of the second half the trouble starts. The film turns farcical sentiment scenes, preachy untill the end.
Veteran actor Satyaraj's subtle and fine performance appeals to all. As a old man about to die his role elevated with satyaraj's performance
Rao Ramesh excelled , carried the film on his shoulders .. but his and Murali Sharma thread is immature. Another flaw is while satya raj is on deathbed , entire family doing comedy scenes work from entertainment point of view, but in that process emotional quotient has taken a beat. There is ample scope to generate heart touching moments , but the team missed it
After Rao Ramesh , another characterization worked good is Raashi Khanna's tik-tok celebrity ' Angel Arna ' role. She is cute and acted well. Director has inserted elements to match contemporary trends.
A bit surprising is Sai Dharam Tej characterization. He looked cool , acted adequate enough but his characterization is subtle for most of the part. Other two characters dominated him at times
'Oh Baava ' , ' Prati Roju Pandage' songs are good on screen. In ' Thakita Thakita ' song , Sai Dharam shows dancing skills
Story wise it has little to no depth , whatever the point we have been told when entered the theater , same will be continued till the end.. However as said comedy makes you forget about that flaw. In a nutshell Shatamanam Bhavati , Srinivasa Kalyanam kind of films' theme with adequate comedy
Positives :
First half comedy
Satyaraj, Rao Ramesh , Raashi Khanna Characters
Message oriented premise
Rao Ramesh comedy scenes in second half
Negatives :
Redundant second half
Preachy at times, without emotional connect
NRI sons shown as clowns
Verdict :
Prati Roju Pandage is a family entertainer for this Christamas – New year season. It has comedy as it's USP , however one needs to bear the forced sentiments and preaching in parts from second half.
Telugu360 Rating 2.75/5
Read Also: Ruler Movie Review