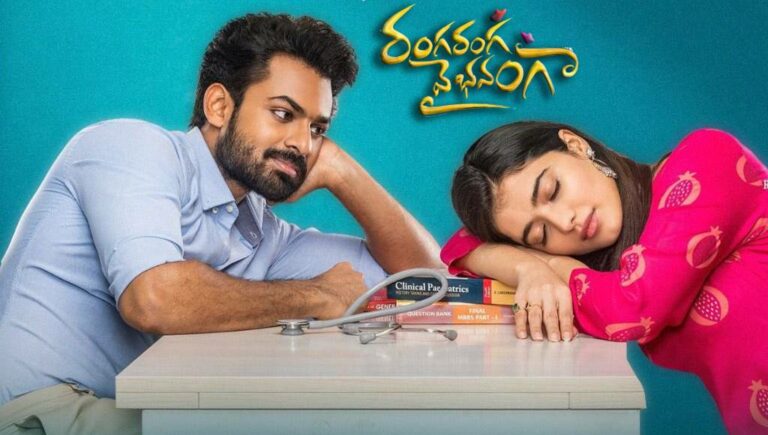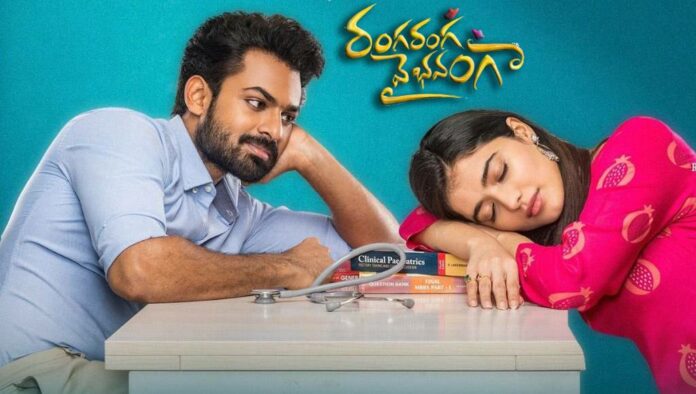 Ranga Ranga Vaibhavanga Review
TELUGU360 RATING: 2.25/5
Final Report :
Entire 2nd half tests patience, first half was relatively Ok for family audience.
Overall, a tedious watch !
5:05AM With an artificial sentiment dose, movie ends on a positive note.
5:00AM Entire 2nd half is a headache one with age old template scenes
4:38AM Rishi Radha try to reunite their families
4:20AM 'SiriSirimuvva ' song is good montage song shot in hill station
4:15AM Director is trying very hard to generate comedy in camp scenes, but fails
4:10AM Rishi Radha along with collegemates go for a medical camp.
First half report :
A Clean love story with mostly predictable path. Casting is good , Watchable for Family audience
3:45AM Pre interval scenes offer some drama, dispute arise between the two families
3:35AM ' Kothaga ledenti ? ' song is good on screen.
3:30AM Routine comedy , Love scenes are going on so far
3:10AM Homely scenes between neighboring families of Rishi & Radha are going on
2:55AM Rishi Radha are now medicos and neighbors. Arjun (Naveen chandra) is Radha's brother
2:50AM Rishi ( Vaisshnav) , Radha (Kethika sharma ) are childhood friends.
Telugu360 Live Updates of ' Ranga Ranga Vaibhavanga ' from USA Premier show . Keep refreshing this page
TELUGU360 RATING: 2.25/5
Summary
Reviewer
Review Date
Reviewed Item
Ranga Ranga Vaibhavanga movie
Author Rating