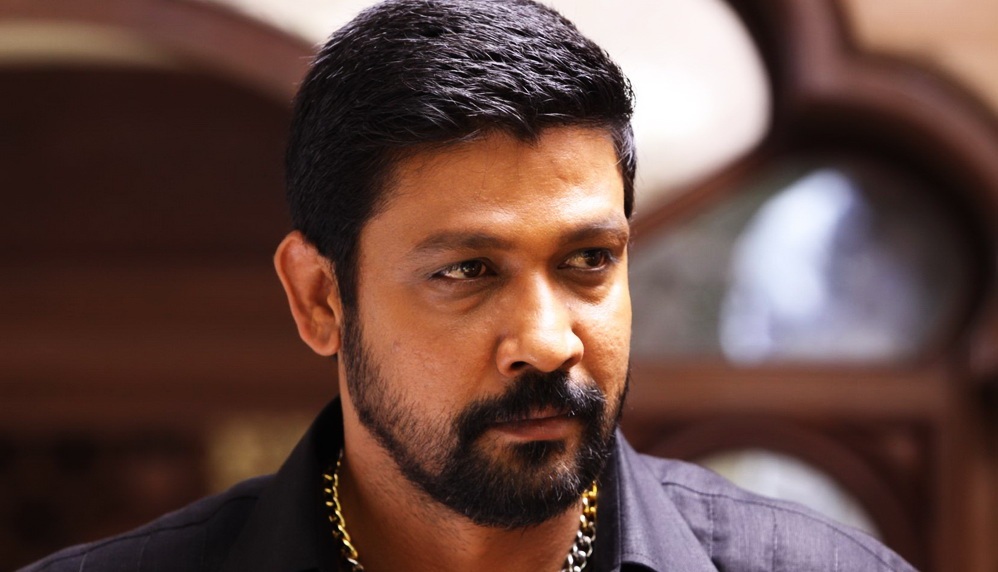 His name is Sampath Kumar, but calls himself Sampath Raj. Born as a Telugu man, he has been raised as an actor in Kannada industry and rose to fame in Tamil films but makes more hay in Telugu movies. He believes he is as talented an actor as Prakash Raj and one day producers, directors and even heroes will go behind him for dates and that day is sure to come. Why are producers dreading to cast him in Telugu films these days? It is because of his attitude problem. A debut in Panja got him notice and then UV Creations signed him for Mirchi.
Since it was a big budget film, he was paid 25 lakh for 25 days. The same producers approached him for Run Raja Run but told him they couldn't afford it for it wasn't a star film and sought 15 days with the remuneration being far less. He refused to work and demanded the same amount but after the story narration, he agreed to the amount quoted by the producer. After three schedules, however, he refused to take the money. Even after the film released, he didn't ask and when the calls went from the production office to collect his pay, he quoted the same amount that he got for Mirchi. He said it owing for a fact that RRR was a hit.
The producers were in for a shock who quoted 7 and a half lakh. The actor asked for 15 lakh finally but settled for 12 lakh. He refused to take the amount and put the producers in a dilemma. When the producers agreed to give 15, he sent a missive to keep the remaining amount as a tip. UV might not work with him again but Koratala Siva asked if he would work in Srimanthudu for a lesser pay. The man who had got a break through Siva showed no gratitude. For 25 days, the remuneration he quoted then sky-rocketed to 50 lakh and only when the director said he would prefer a Mumbai-based artiste for his earlier quote, he settled for 25 lakh. He feels the Telugu film industry cannot do without him and give him what he demands.
Now, UV Productions's next titled Express Raja starring Sharwanand will have Harish Utthaman as the villain instead. This is in continuation to their move to not consider him for Jil, for which Kabir came on board. Just not that Bhavya Creations asked Sampath if he would work and he quoted 45 lac for 14 days, shocked the producer roped in Pradeep Rawat. The shoot begins today. If this is the attitude with which he goes about, it's a matter of time, he'd have to face difficulties in ensuring a long consistent run in the industry.