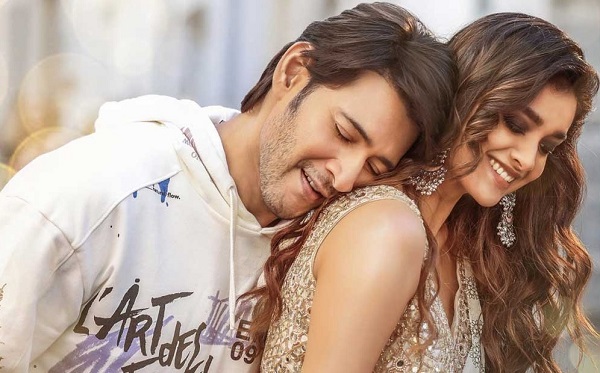 Sarkaru Vaari Paata Movie Review
Sarkaru Vaari Paata Movie Review
Superstar Mahesh Babu's next outing 'Sarkaru Vaari Paata' is all set for a grand theatrical release Today May 11th. The trailer wasa feast for the fans and audience. 'You can steal my love, you can steal my friendship but you cannot steal my money' defines the characterization of Mahesh Babu in 'Sarkaru Vaari Paata' movie. The entire film bets big on the characterization of Mahesh Babu. Sarkaru Vaari Paata also promises sensible entertainment. Here is the Telugu360 Review :
Story :
Mahesh runs a private lending company in USA. Keerthy Suresh, a casino addict, lies about her background and takes a cash loan from Mahesh. Realizing he has been duped, Mahesh Babu rushes to India to collect the debt from her father Rajendranath (Samudrakhani). In India, Mahesh takes up an even bigger cause and fights for the middle-class people. What can fictionally happen when people are made aware of the backstage politics involved in financial scandals – the rest of the story tries to showcase this.
Analysis:
Movie opens with the backstory of Mahesh Babu's character. We see him orphaned at a young age when his middle-class parents commit suicide, unable to repay the bank loans. Fast forward 15 years, Mahesh is now the head of a financial company specializing in hand loans. Keerthy Suresh's character is that of a spoiled brat, addicted to gambling. She approaches Mahesh for a loan, posing as an overtly studious student in need of money. Very quickly her con game is revealed, and even though the idea of spending thousands on travel just to collect some money is unconvincing, that's exactly what Mahesh does when he travels all the way to India, to collect his money from her father.
The first half of the movie is entertaining enough with Mahesh Babu's trademark comical timing. The second half has a very flat narration and is so very preachy. In his inability to come up with a proper story or exciting scenes, the director depends very heavily on Mahesh Babu's strength to keep the movie rolling.
The two songs 'Penny penny 'and ' Kalavathy ' in the first half, and the last song 'Ma Ma Mahesha ' in the second half could have been shot well. All the songs work out well with the fans of Mahesh. This is his best to date with styling in the songs.
Thaman's background score is surprisingly not to his usual standards. The cinematography by R.Madhie is very good. The fights are not up to the mark. The first half beach fight VFX work is sub-standard. With Mythri Movie makers, 14 Reels Plus, and GMB coming together to make this film, the production values could have been better.
Positives:
• MaheshBabu's One man show with good comedy timing
• Entertaining first half
• Three good songs

Negatives :
• Poor story and flat key narration in 2nd half
• Redundant preachy scenes about the Indian banking system

Verdict:
SVP is a commercial movie that has good first half, and a very flat narration in the second half. Mahesh babu's One-man show in comedy, Good songs rescue this film.  Story and direction wise this film could've been way better. Overall,  A typical telugu film watchable for MaheshBabu !
TELUGU360 RATING : 2.75/5
Summary
Reviewer
Review Date
Reviewed Item
Sarkaru Vaari Paata Review
Author Rating