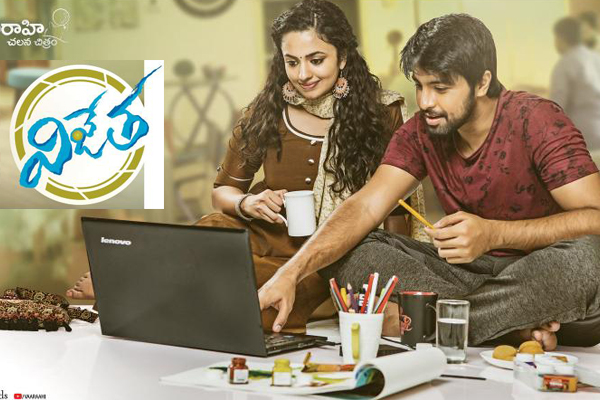 Vijetha Review
Rating – 2/5.
Read our full Telugu review here. 
Full Report : Vijetha is about a middle class father who was unable to pursue a career he is passionate about due to family obligations. He mentors his wayward son to pursue his passion. Rest of story is how his son succeeds and also how he gives him a surprise gift related to his passion.
First things first. This movie is no Bommarillu as has been touted. No where even close. Director picked a once successful formula that has been used and reused in Tollywood. Either be it due to the lead pair or narration, there is no emotional connection in the movie. Kudos to Sai Korrapati for excellent Production values. Senthil's Cinematography stands out.
Kalyaan Dhev is just OK and has a long long way to go before he can even get into the Mega Eleven.
8:00 AM Kalyaan gives a surprise to his father which ties back to his missing passion, he couldn't pursue due to family obligations. The End.
7:20 AM Even though technical team has tried to cover up for Kalyaan's lack of emotions, he falls flat in pre climax scene.
7:15 AM – Salaam Salaam song. Long shots and it appears as if director tries to minimize lead actor's screentime as much as possible.
7:00 AM – A flippant kidnap drama orchestrated by Kalyaan Devv. Forced emotions.
First half report:
Vijetha is about a middle class father who was unable to succeed in a career he is passionate about and deeply worried about his son and family.
Kalyaan Dhev is just OK. Cameraman Senthil (Baahubali game) takes ample care. He looks odd in few scenes.
6:50 AM Murali Sharma encounters a sudden health situation and Interval.
6:40 AM As per his Dad's insistence, Kalyaan starts a new business that he thinks is in line with his passion.
6:20 AM Murali Sharma is father of Kalyaan Dhev and he wasn't able to find a career in which he is passionate about.
6:10 AM Regular back and forth teasing scenes between lead pair
6:00 AM #Showtime
Following the footsteps of young heroes from Mega clan, Chiranjeevi's son-in-law Kalyaan Dhev is making his debut in Tollywood with a film titled as Vijetha which is set for release today.
Directed by Rakesh Sashi of Jatha Kalise fame, the film is billed as a youthful romantic entertainer which father-son relationship as the driving factor behind the narrative. Kalyaan Dhev is playing the role of an carefree youngster and Murali Sharma is essaying the role of a responsible father.
Sai Korrapati is the producer and Malavika Nair is the leading lady.
Can Kalyaan Dhev make a promising debut with Vijetha ? Let's find out.
Release Date : 12th July, 2018
Director : Rakesh Sashi
Music Director : Harshavardhan Rameshwar
Producer : Sai Korrapati
Starring : Kalyaan Dhev, Malavika Nair