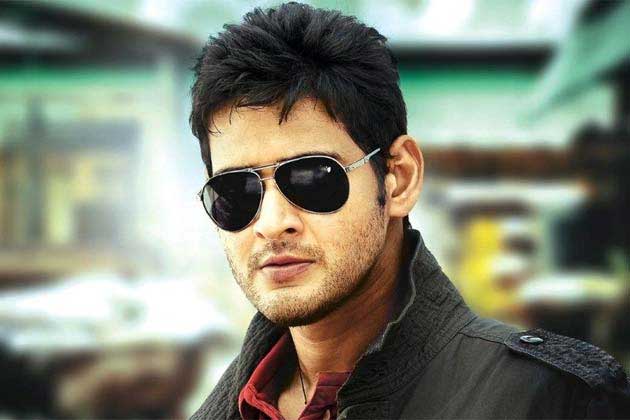 [intro]A myth got broken with "Srimanthudu" that Mahesh is success-seeking when it comes to selecting music directors. What do we make of this hero-music composer combination and what can we learn from such combinations in the past? An analysis across generations.[/intro]
One of the many myths that got shattered with "Srimanthudu" is that Superstar Mahesh Babu doesn't prefer Devi Sri Prasad (DSP) after the muted success of "1-Nenokkadine". Not only has Mahesh repeated DSP after their combination failed big time but backed him all the way through. The result: DSP has also scored one of the biggest hits in his career with "Srimanthudu" songs climbing the charts well before the release.
For a long time, DSP himself got branded as giving some of his career-best music to the mega-star family of Chiranjeevi ("Shankardada MBBS" series), Allu Arjun ("Aryan" series) and now Ramcharan ("Yevadu"). Of course, DSP also gave hits to Nagarjuna ("Manmadhudu","King"), Venkatesh ("Tulasi"), Balakrishna ("Legend"), Prabhas ("Mirchi"), NTR Jr. ("Adhurs") and many other young heroes. But for a long time, Mahesh didn't get a chance to work with DSP. It is that same fixation and comfort with music directors who give you hits in the early part of your career that made Mahesh shy of seeking new composers. This is not new to just Mahesh, even mega-star Chiranjeevi had his soft corner for few music directors which made him reluctant to take risks with newer directors until they proved themselves with other stars.
If you take Chiranjeevi's filmography for example, he was the most astute and selective about music directors. First, it was JV Raghavulu who made blockbusters like "Intilo Ramayya Veedhilo Krishnayya", "Devanthakudu" and "Mahanagaramlo Mayagadu". Then he moved to Chakravarthi who gave him super duper hits. Then Ilaiyaraja. Then Raj-Kota. And later Mani Sharma took the mantle for many of his recent films until DSP came with some fresh music that Chiranjeevi fans never heard before. The approach followed by Chiranjeevi in having a music director earn his spurs and his support for giving the best helped the mega-star command top honors in the film industry for a long time. No other hero in the 80s and 90s kept their filmography current with latest music composers as much as Chiranjeevi did. This approach worked for Chiranjeevi because it took time for new composers to emerge on the horizon. But nowadays, there are new composers and sounds emerging every other day – which makes even the audience grow weary of old composers. Gone are the days of music directors giving their best output in a consistent manner. So, heroes must also move on, to new composers faster.
In many ways, Mahesh Babu has been following the approach of Chiranjeevi in the 18-20 films he did so far, except an occasional experiment or two. In his début film "Rajakumarudu", Mani Sharma gave him hit melodies which made the audiences connect to the new prince of Tollywood. That association continued for many films – "Vamsi", "Okkadu", "Babi", "Takkari Donga","Murari", "Arjun", "Athadu", "Pokiri", Of course, Mahesh took occasional breaks in one-off films with someone like Ramana Gogula and RP Pattnaik in between. But whenever he had an opportunity and the budget to experiment with a music director he admired, he never wasted it. Examples are the two movies he did respectively with AR Raman ("Naani") and Harris Jayaraj ("Sainikudu"). Since music contributes enormously to the success of a star's films these days, Mahesh became more agile in selecting in-form music composers like SS Thaman who scored music for three of his films which were appreciated despite only "Dookudu" giving him a blockbuster hit.
Interestingly, both DSP and Thaman are the proud disciples of Mani Sharma and got trained in the elaborate orchestra and percussion-rich composing style of Mani. With "Srimanthudu", Mahesh has once again proved that his instincts are getting better – by roping in DSP even after a flop film earlier. This is going to play out better for him in future – because a star needs to be as agile and detached in selecting music directors as they are about mixing variety of genres and new heroines. In the past, several heroes like Shoban Babu, ANR, Kamal Hassan had preferences towards some music directors only. For example, Shoban Babu mostly had Chakravarti or KV Mahadevan. ANR took to KV Mahadevan and Chakravarti but never interfered in the choices of other music directors when it mattered. Kamal Hassan almost always chose MS Viswanathan and Ilaiyaraja for 80 per cent of his films and started experimenting with new composers once the budgets or scripts demanded new variety. Rajini Kant, on the other hand followed a flexible approach despite preference for Ilaiyaraja for many of his films. But once his films became bigger and global in scale and fan-following, he never looked back after using AR Raman for almost all of his last 6 films except "Kuselan" ("Kathanayakudu" in Telugu). Talk about the legendary NTR, he was totally different. He took the best of his era and never minded experiments occasionally – with Ilaiyaraja, C Ramachandra, Shankar Jaikishan, MSV etc.
In case of Mahesh, what is interesting to note is that in a limited career of less than 20 films, he has learnt it quick to adapt his likes and dislikes to the changing tastes of the audience. In a way, this will largely determine his future chances of success because once you let go of the baggage of comfort with a particular music director, there is a huge variety to choose from – something that new-age heroes like Naani or Siddharth or Sarvanand are showing. A case in point is Superstar Krishna – he acted in over 350 films but never insisted on any music director because he treated music director like any other technician as a writer or a cinematographer. While he may have been picky in the earlier films, he became less conscious of the choices as his career crossed the milestone of 300 films.  Note that he became more flexible in his last 50-60 films with rotation of music directors like Bappi Lahiri, Ilaiyaraja, Raj Koti, Ghantadi Krishna, SV Krishna Reddy etc. Krishna had that longevity and career span. Since today's stars may not have that kind of running time on screen, it is crucial to rotate music directors. The moment you get branded as a hero with grooves typical of only one music director, monotony sets in and before you realize,  the magic of the composer fades away.
Talk about DSP and Mahesh – their latest combination is a superhit. And DSP has shown he has it in him to deliver versatile hits to every star family now. As a composer he can mix melody with mass music and that's what helped "Srimanthudu" become a raging hit music album with great lyrics. It will be interesting to see how far this combination travels but Mahesh will have the gumption to take quick calls on moving on to newer talents like Ghibran, Sai Ganesh, K, Yuvan Shankar Raja etc. So far, he has shown good agility and judgment in changing tracks unlike stars of a bygone era. May his tribe grow.