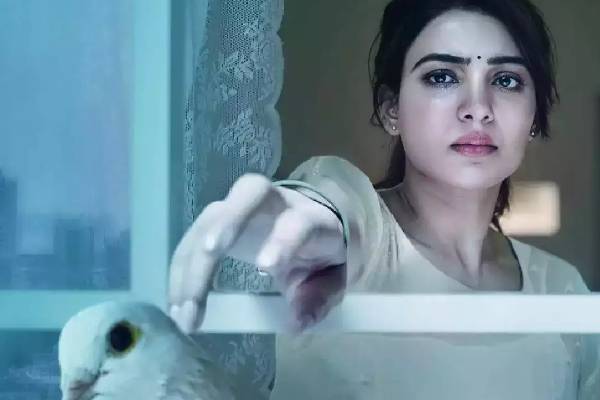 Yashoda Movie Review
Telugu360 Rating: 2.5/5
Story:
Yashoda (Samantha) is a girl from a poor family who signs a surrogacy contract and joins EVA hospital run by Madhu( Varalakshmi Sarat Kumar ). Yashoda learns about the shocking another side of the EVA after joining there. What are the dark activity Madhu and her mafia do in the EVA , and how Yashoda uncovers the mafia is the rest of the story
Analysis:
Yashoda starts with a suspicious death – a common thing in many crime films. A heroine from a western country dies mysteriously on her India trip, autopsy report finds a mysterious drug in her body. Meanwhile, Yashoda who signs a surrogacy contract joins in EVA center. As the audience knows there is a common link between these two threads, it is essential that scenes and narration must be engaging and fast-paced. Instead, the first half's main focus is on motherhood and gender bias-based back-stories discussed between the four women characters in EVA. There is a shocking element in the crime that happens in EVA center which is worth 10 web series episodes. Despite using those elements, the main story does not start until the interval block is a minus.
In a crime-themed film, revealing the real suspense element must be very effective. Hero or police investigate and reveal the suspense element in an engaging manner making it effective, but in this film, the antagonists themselves reveal the whole operation via a video presentation. There are two flashback episodes in the second half. Madhu's ( varalakshmi) flashback is a shocking one, which forms the core point of the film. Climax episodes are dragged on a lot with mindless fights. Eva center design is modern and adds a different backdrop look to the film.
Production values stand out in the film. Action sequences are stylish, and Sukumar's camera work is good. Mani sarma's background score is adequate
Performances:
It's a Samantha one-woman show, she has shown mature performance. Samantha well understood the dual-shaded role, played with ease. She did well in fight episodes as well. The next notable character is varalakshmi's villainy, which she did well. Unni Mukundan role is crucial as well. Rao Ramesh, Murali Sharma roles are limited, and T fit for them.
Verdict :
YASHODA is an average film at the best. The first half of the film is in sentimental mode; the second half has some action and a few dark elements. The predictable narration turns out to be negative to this otherwise modernly shot film.
Telugu360 Rating: 2.5/5
Summary
Reviewer
Review Date
Reviewed Item
Author Rating