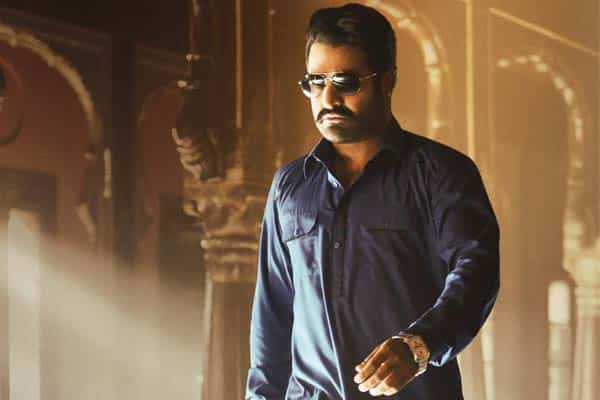 Jai Lava Kusa Overseas Collections
NTR's latest film JAI LAVA KUSA, which released on September 20th 2017, became one of the successful films at the overseas box-office. Produced by N. Kalyan Ram, Jai Lava Kusa's Overseas territory rights were sold for 8 crores.
The overseas distributor had sold Non-USA countries' rights for 2.4 Crores to another party and distributed the film only in USA. Thus, they had to recover  5.6 crores from USA market to break-even.
As of this writing, the US distributor is yet to recover "Rs. 0.84 Cr" which is equivalent to "$130K share" [$200K Gross] to break-even.
Detailed Box-office analysis of "Jai Lava Kusa" Overseas:
Jai Lava Kusa has collected $1,503,277 (as of Sep 30th) to become 3rd consecutive NTR film to gross $1.5M. This film has collected a distributor share of 5 Cr 46 lakhs INR [$841,000] in USA. From Non-USA market, it has fetched another 2 Crore 40 lakhs INR, to make it a total distributor share of 7.86 crores INR in overseas.
Profit Loss Calculation:
After expenses deduction, Jai Lava Kusa's overseas share stands at 7.15 Crores.The USA Distributor is at a loss of $130K at the time of this writing.The theatres selection, schedules are optimized to minimize the VPF costs compared to previous big films. Upcoming Sunday, Tuesday they may recover around $20K more.
The non-USA overseas distributors who bought for 2.4 Crores are breakeven by re-selling the film in individual non-USA markets such as Gulf,Australia,UK, Singapore and Canada.
(P.S: For calculation convenience, few states imposed tax component and other trivial +/-adjustments are not accounted as our standard policy)
Theater Chain
Screens
Gross
Distributor Share
Cinemark
82
$746,223
$447,733

Others [ Locally
Owned ]
56
$369,209

$214,141

Regal
17
$188,300



$94,150

AMC
18
$147,856
$59,142
Marcus
8
$51,689



$25,844
Distributor Share in USA
181
$1,503,277

$841,011
5 Cr 48 Lakhs

Expenses
- $110,000
USA Share ( After Expenses )
$730,000
4 Cr 76 Lakhs

Other Countries Revenue ( sold)
2.4 Crores
Overseas Total Share
7 Cr 16 Lakhs

Overseas Rights
8 Crores
Overseas Profit/Loss
Rs 0.84 Cr = $130K USD Loss