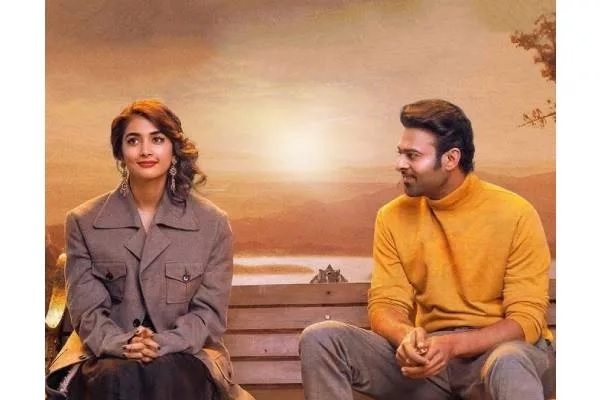 Radhe Shyam Review
Radhe Shyam Review
Rebelstar Prabhas is testing his luck after three years with Radhe Shyam. Made on a massive budget, this romantic entertainer is directed by Radha Krishna Kumar. Prabhas and Pooja Hegde looked pretty on screen in this big-budget romantic saga produced by UV Creations, T Series, and Gopikrishna Movies. The trailer and the songs generated positive buzz on the film. Here is the review of Radhe Shyam
Story :
Set in 1976, Vikram Aditya is a top league palmist – visited by bigwigs including the Indian Prime Minister to know what lies in their future. Without no apparent reason, he disappears from India and is seen living life to the fullest in Italy. He meets Dr. Prerana (Pooja Hedge) and love blossoms between them. Despite dire prognosis from multiple doctors on her illness, Aditya assures Prerna that she will have a long full life. They say that the stars dictate our lives, can we really travel a non-fated path? The rest of the movie shows us.
Analysis :
Radhe Shyam has an interesting story and large canvas to write it on.The Director Radha Krishna Kumar takes on a journey to his imaginative world of Vikram Aditya and Prerana – two star crossed lovers. The opening sequences are designed to capture the attention of viewers with fairy tale-like visuals and soothing music. Prabhas's introduction song 'Chalo Chalo Sanchari' visuals are super grandeur and Dr. Prerana's introduction is a very close second. A few episodes later, we see the song 'Evaro nivvevaro' – another melody. Sailing as a smooth classy love story takes a turn with the attempted comedy in the hospital episodes – we are using the word comedy very loosely here. Prabhas's mother's role is half baked and you have wonder why even have that role and waste someone as talented as renowned actress Bhagyashri in that role. Kunal Roy Kapur as Aditya's friend in Italy is a miscast and annoying. Eventually, we come to the 'Nagumomu Tarale' song – another artistic number. Pre-interval episodes are good in showcasing Vikram Aditya's prowess in palmistry. Overall, the first half is engaging enough with few complaints. A minor tussle with business tycoon Jagapathi Babu goes unexplored.
The film is set against the backdrop of palmistry being superior to science, that even human thoughts are predetermined. With Aditya predicting that Prerana will live a full life and him never being wrong in his predictions the movie leads into an interesting conundrum – his love for her to live long and the turns in his own life. The much talked about tsunami episode is shot with enormous effort but does not have much impact due the complicated plot development.
The soul of the film is missing in the second half which makes this extravaganza production a dull watch by the time we get to the climax. This film may have a "relatively better" overall feel in the Hindi language due to factors like casting, better songs in Hindi.
The technical team has delivered an outstanding output but there isn't a thread to tie them together. The artwork, set designs, locations, production, and music are all good individually but slow-paced, soul-lacking plot fails to appeal to the audience. Production house UV Creations and Gopikrishna films mounted this film at Hollywood standards at times, but it falls flat with the poor narration. Background score by S. Thaman is top class, soothing music by Justin Prabhakaran is good as well.
Performances:
Prabhas looks wise is just fine as Vikram Aditya, but the characterization does not match his macho star image – with film being an out and out love story. At times, he appears uncomfortable as Vikram Aditya. Pooja Hegde looks at her best as Dr.Prerana and acted well. Satyaraj plays Aditya's guru Paramahamsa. Other character artists Sachin Khederkar, Murali Sharma, Jayaram and comedian Priyadarshini have very limited screen time.
Positives :
• Artistic and visual grandeur
• Prabhas and Pooja screen presence
• Technical brilliance
• Different premise than run of the mill love stories
Negatives :
• Superficial and boring second half
• Lack of soul in the story
• Poor narration
Verdict :
Radhe Shyam's first half is artistic and visually splendid. However, the superficial second half is slow paced and convoluted. This film's interesting premise, soulful music, and extravaganza production can bring class audience to give this film a try. Overall, Radhe Shyam is a passable film only for a subset of the audience.
Telugu360 Rating : 2.5/5
Summary
Reviewer
Review Date
Reviewed Item
Author Rating