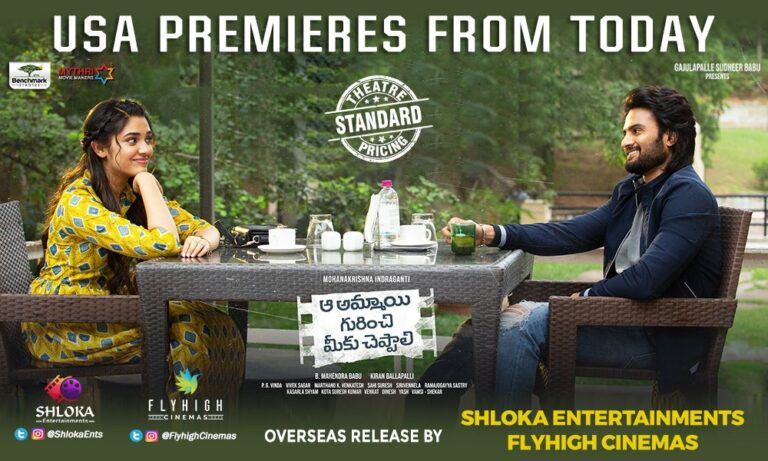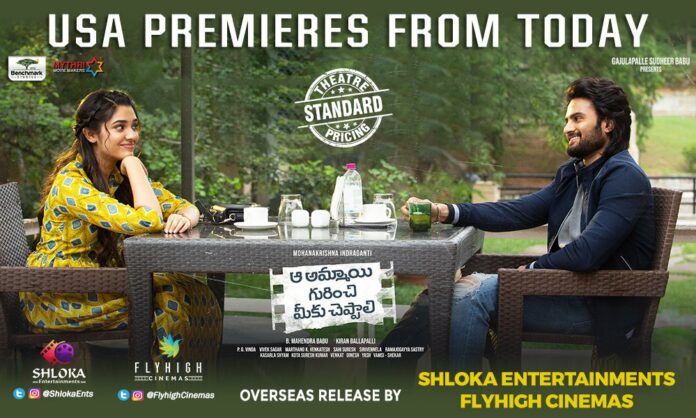 Aa Ammayi Gurinchi Meeku Cheppali Review
Telugu360 Rating 2.25/5
Story :
'Aa Ammayi gurinchi meeku cheppali' is a fictional story based on film industry. Star director Naveen (Sudheer Babu) tries to rope in Dr. Alekhya( Krithi Shetty)to play heroine role in his film. Alekhya who is an ophthalmologist by profession, evades the film director for a reason not revealed initially. Alekhya reveals her backstory, then finally agrees to act in the film. What was the original reason for her aversion, what are the repercussions of her becoming heroine are the rest of the things to be watched on silver screen
Analysis:
Films based on film industry are rare attempts, this film is latest such attempt. Movie opens establishing the character of a star director Naveen (played by Sudheer Babu). Naveen comes across an impressive show reel video of a beautiful girl. Once Naveen finds the girl as Dr. Alekhya, he tries to make her accept the heroine offer. The doctor is very hateful about the film industry, and equally avert to the commercial films of Naveen as well. Naveen doesn't get the decision tries to find the root cause. Once the backstory comes out movie turns a bit engaging compared to the pale story telling till then. The twist in the story plot is not that impressive but adequate.
The slow-paced story telling trait of director Mohankrishna Indraganti continues even in this film. In out and out love stories the approach is somewhat passable, but in this serious film it takes more patience. First half of the film is very dull with no high elements. Once the flashback is revealed emotions work a bit occasionally. Commercial aspects are very less in this film. 'Kottha Kottha Gaa' the melodious song is good audio wise and visuals as well. The item song is not impressive.
Sudheer Babu as film director looks fine, acted with ease. Krithi Shetty got a role which challenges her performance, she did adequately. Vennela Kishore and Rahul Ramakrishna played support roles well. Avasarala Srinivas acted in a brief role as a doctor.
Positives:
Lead Pair
Second Half of the film is relatively better
Negatives:
Slow paced direction
Lack of commercial elements
Very dull first half
Verdict:
'Aa Ammayi gurinchi meeku cheppali'is a serious film with a heart touching climax. Story is based on a wannabe heroine's life and the Second half has relatively better content compared to a pale first half. Overall, it's Mohankrishna Indraganti's typical non-commercial film aimed at limited section of audience.
Telugu360 Rating 2.25/5
Summary
Reviewer
Review Date
Reviewed Item
Aa Ammayi Gurinchi Meeku Cheppali
Author Rating