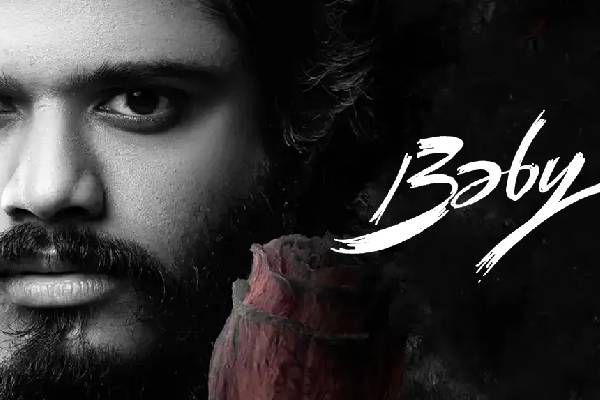 Baby Movie Review
TELUGU360 RATING: 2.75/5
Story:
Anand (Anand Devarakonda) and Vaishnavi (Vaishnavi Chaitanya) are from the same Basti and have loved each other since the 10th class. Anand and Vaishnavi's love, which was comfortable till then, gets disturbed due to Vaishnavi's new contacts in engineering college. Viraj (Viraj Ashwin), a rich boy studying there, gets close to Vaishnavi. He buys expensive gifts for Vaishnavi. Vaishnavi completely changes her appearance and becomes ultra-modern. Seeing Vaishnavi's attire, Anand scolds her with a rude word. In a confused state, Vaishnavi gets physically close to Viraj. At this point, both Anand and Viraj start hating Vaishnavi. The rest of the story is how this triangular love story moves forward.
Analysis:
' Baby ' is a hard-hitting love story that echoes with youngsters well. The story mirrors the current generation's love stories in a bold manner. Director Sai Rajesh and the team pulled off a truly contemporary and realistic script. The trailers hinted at this film as a class love story, but the scenes are bold, and the dialogues are rebellious. The film takes off in a routine manner, continuing at a slow pace until Vaishnavi goes to college. Then onwards the director shows command over the proceedings. The pre-interval, Interval episodes are highlights of the film. At the beginning of the second half, the way Vaishnavi is shown to make forced errors is interesting. On the flip side, the pre-climax episodes dragged on, duration of the film is a bit lengthy. With some fine-tuning, the film would have been a path breaker but now falls far short of it. Few scenes worked out emotionally and some of the dialogues are outrageously rebellious. God only knows how the censor allowed those dialogues which are of web series grade. The songs are excellent and picturized well. The artists performed well; Vaishnavi stands out. Cinematography, Music, and background score like the technical departments did their work well. Production values by Mass movie makers are very good.
Anand Deverakonda did the best performance of his short career. In emotional scenes, he has acted so well. Show Stealer is Vaishnavi Chaitanya's debutante heroine. Viraj Aswin looks okay and suits the character.
Positives:
Anand Deverakonda, Vaishanvi's superb performance
Music and background score
Youth appealing content
Emotional Scenes
Negatives:
Excessive usage of cuss words
Weak climax
Verdict:
'Baby' is a film aimed at youngsters and it works for them. This film showcases contemporary love relations adequately. Solid performances by the cast, soothing songs, and pleasant background music make this film a watchable one. The excessive usage of swear words deters the family audience. Overall, Youth go and watch it.
TELUGU360 RATING: 2.75/5
Summary
Reviewer
Review Date
Reviewed Item
Author Rating