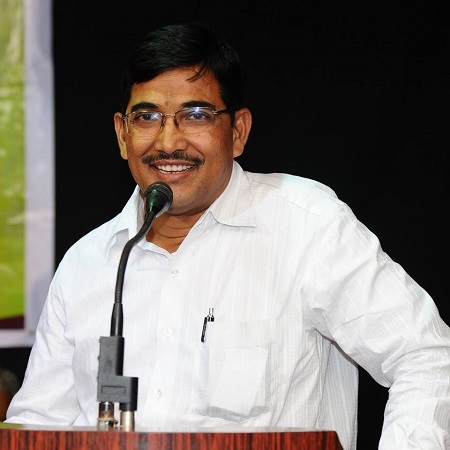 It is well known that Rushiteswari, a native of Warangal,  a B.Arch student of Acharya Nagarjuna University in AP hanged herself a few days ago citing reasons of ragging and rumors spread by her seniors. Currently, the investigation is going on and the Andhra Pradesh government had ordered a high level probe into the case.
Responding to the issue, Katta Sekhar Reddy, a senior most journalist, columnist and CEO of Namasthe Telangana, blogged a controversial article which was written by Vadlamudi Harsha. In his article, the writer made allegations that all the wrongdoers who are involved with the death of Rushiteswari belong to the same caste ( which is more affiliated to ruling TDP) and also stated that all of them hail from the same place. Ever since this article surfaced on his blog, many people raised their voice and also criticized  Sekhar Reddy for publishing an article instigating caste angles without verifying the facts involved in the case.
Taking a thorough consideration of these comments, Mr. Sekhar Reddy rechecked the details of the students who are involved suspects in this case. To his shock, the details revealed that the students, upon whom the FIR was filed, belonged to three different castes namely Vysya, ST and Kapu. They belonged to Guntur, Khamman and East Godavari regions. So, with this revelation from his own investigation, the senior most journalist regretted his mistake for publishing a wrong article in his personal blog and stated he felt embarrassed for his mistake. He also added that he is removing the article from his blog. He has yet to apologize the general public and to government for spreading false rumors. This kind of unverified reporting , especially those involve instigating caste or group fights, would cause law and order situation in the Telugu states. However, one should appreciate him since he has removed the false article from his blog and admitted his mistake. Andhra Pradesh Government should complete the Rushiteswari case investigation in expedited manner and punish those students who harassed her.
Telugu360 is always open for the best and bright journalists. If you are interested in full-time or freelance, email us at
Krishna@telugu360.com