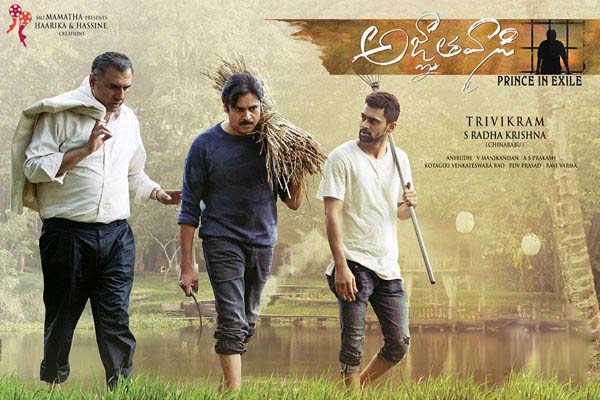 T-series did not buy rights for Largo Winch, they just signed an "Option to Buy "
Even the buy option is only for Hindi, and not for rights to Telugu or any other Indian Languages
Pawan Kalyan should settle this matter as he is going into politics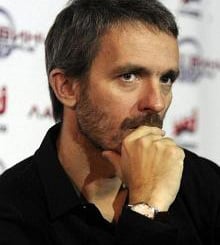 Politician and Tollywood star Pawan Kalyan's Agnyaathavaasi has been reeling under copy right controversy. Telugu360 has revealed that the makers have plagiarized the content of French movie Largo Winch. 'Jerome Salle' film director of Largo Winch who had been following our updates, speaks to Telugu360's editor Krishna in a freewheeling interview about Plagiarism row, his experience of watching the film and the future course of action.
Even before Agnyaathavasi team can think of recovering from the losses, the makers may need to sort out a legal tangle as director Mr.Jerome Salle is making quick steps to sue them for plagiarizing.  In an exclusive interview with Telugu360, Mr.Salle made an shocking revelation. Till date general perception is T-Series is having remake rights for this film for Indian languages , T-Series and Agnyaathavasi makers came to an ( financial) understanding was speculated in media. But Mr.Salle revealed that , "Indian company (T-series) just took an "option to buy" the rights. They ( T-Series) didn't actually buy the rights. When I read the tweet about the movie, inspired by Largo Winch, I thought that T-series is making the movie in Hindi, for which they "hold" rights. I didn't realize until later that it was getting remade in Telugu, for which no one except Largo Winch Production company has the rights".
It may be noted here that, when a production house takes an option to buy the rights, they blocked the producer from selling the rights to another company by depositing some amount. So evidently T-series has blocked it but has not completely purchased the rights. (Jerome Salle makes it clear that T-series hold option rights only for Hindi)
Meanwhile, there were speculations that Agnyaathavaasi team tried to settle things with T-series. Mr.Salle who has been keenly following the reports, is aware of gossip and sent out letters to Harika Haasine, while the French production company of Largo Winch sent notices to T-series. Neither of the parties, reverted to the letters wrote. "Even T-series has an option to buy rights only for Hindi and not for Telugu or any other Indian languages. We will mostly hire a lawyer in India and move forward accordingly. If there are any jurisdiction problems, we might as well sue them in France or USA as the movie was screened in these places. Not only the story line, but climax was also not altered from the original version. I was especially taken aback at unabashed lifting of Climax scene. People certainly get inspired by other movies but this is blatant stealing", said Mr.Salle
He said that while he read about the movie being copied from his Largo Winch, he did not talk about it until he watched the movie in Paris. While on one hand, he is upset over the plagiarism, Mr.Salle was awestruck by the popularity of actor Pawan Kalyan. "I thoroughly enjoyed the screening experience of the movie with fans in Paris. I never knew how big of a star is Pawan Kalyan. Due to this series of events, I read that he is venturing into politics. So, it is better he settles these things"
Speaking about Indian Film Industry, Mr.Salle noted that he respects the industry a lot and is important for him. Meanwhile, he is planning for few more movies both in English and French.